Angel investing goes beyond simply providing funds to start-up ventures. It is an opportunity to give back to the community and shape the future economy. Unlike Venture Capitalists, Angels are often actively involved in the start-ups they invest in. This difference is what makes Angel investing the rewarding experience that it is.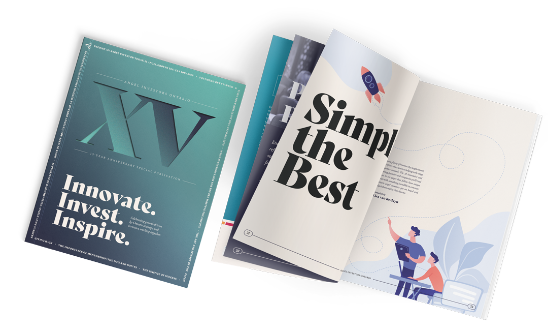 Celebrating 15 years of Angel Investors Ontario, XV Magazine is the definitive guide to angel investing in Ontario.
Consider joining a group if you are an accredited Angel investor and are not already a member of one, or establish your own group and list it with Angel Investors Ontario for access to a greater investor community, support, and program funds.
If the idea of joining a community of professionals and industry leaders, investing in innovating start-ups, and providing mentorship to promising entrepreneurs interests you, click below to get started.
You've dreamed. You've toiled. You've brought your dream to life, and are ready to scale, but require capital and professional guidance from investors who are well-equipped to launch your business from the ground-up.
At Angel Investors Ontario, our mission is to grow Ontario's Angel investing ecosystem to build prosperity, create jobs and strengthen communities.
Angel Investors Ontario ("AIO") convenes Ontario's Angel investors, who directly provide capital and volunteer mentorship to innovative start-ups province-wide.  Ontario's Angels represent approximately 60% of Canadian organized Angel investments into entrepreneurs, many of whom are leading the charge in the Canadian innovation economy.  Organized Angel groups are regarded as the most effective means to help entrepreneurs attract critical funding and experienced mentors.  AIO fosters the success of Ontario's angel groups by sharing information and educational tools to transfer the best practices across the angel-investing ecosystem. Ontario's angel groups are drivers of economic development and job-creation.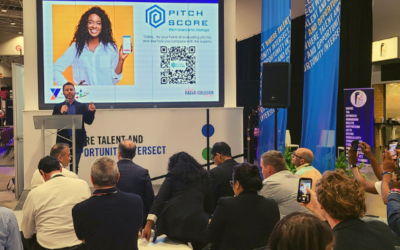 Early-stage investing carries tremendous potential for exponential business growth in your community and financial gains for your wallet. Learn more about its significance and the opportunities they bring below. Why Is Early-Stage Investing So...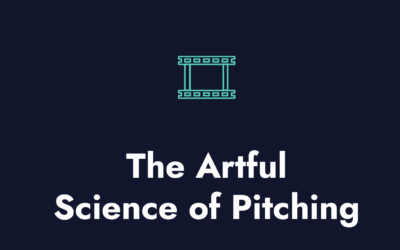 The Artful Science of Pitching™ video series, the latest in the Angel Investors Ontario media library, offers a crash course on learning the art of successful pitching to Angel investors. The series, which features five (5) videos, covers topics including generating...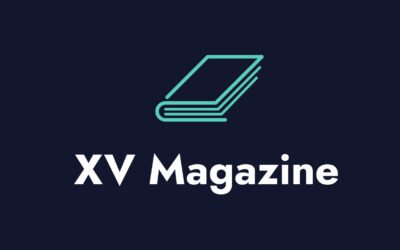 15-Year Anniversary Special Publication The Definitive Guide to Angel Investing in Ontario is Out Now. About the Publication XV is an exciting new magazine launching just in time to celebrate AIO's milestone 15th anniversary. With 100 pages of unique content...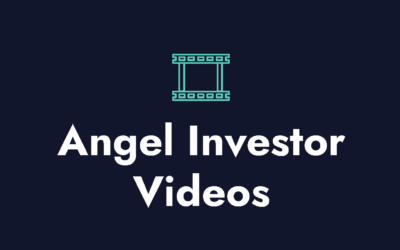 Describing Ontario's Entrepreneurial Culture.  Ontario's entrepreneurial culture is active, dynamic, and provides a multitude of resources to entrepreneurs, according to Angel investor Julie McDowell, making the province one of the best places in the world to found a...
Through companies I have co-founded, I have received funds from or met with Southwestern Ontario Angel Group, Golden Triangle Angel Network, Niagara Angel Network, Angel One Investor Network, York Angel Investors, and Maple Leaf Angels.These groups have been a huge benefit to capitalizing innovation in Ontario. Please keep up the great work in supporting them.
Mark D. Kershey, Magnitude Partners Inc.
Angel Investors Ontario has not only been instrumental in the creation of Angel groups in Ontario, providing ongoing operational support, but has also led to the establishment of a provincial network of Angel groups that are critical for the ongoing success of the Southwestern Ontario Angel Group (SWOAG). We rely on the network for deal syndication, access to expertise, review of best practices, and the testing of innovative deal structures. Our submitting companies also recognize the strength of the network and the support it provides to them in simplifying the investment process.
Carmen S. Gicante, Board Chair, SWOAG
Sign up for our monthly newsletter
Receive Angel Investors Ontario's press releases, general newsletters, and other occasional materials sent directly to you. 
O jogo online está a tornar-se cada vez mais popular em Portugal, e cada vez mais pessoas estão a tentar a sua sorte nos casinos todos os dias. Em geral, os jogadores estão à procura de transacções rápidas e seguras de depósito e levantamento. O Neteller, que é na realidade um serviço de carteira electrónica, pode ser uma boa escolha para isto. Hoje em dia, cada vez mais pessoas estão a optar por utilizar este método de pagamento para aceder aos serviços de casinos que aceitam Neteller
Neste artigo, iremos fornecer-lhe as informações mais importantes sobre como funciona o processo de depósito e levantamento online nos casinos Neteller e como criar uma conta Neteller. Também discutiremos as vantagens e desvantagens de utilizar os serviços online dos casinos Neteller.
A Neteller foi criada em 1999 e foi originalmente fundada no Canadá. É essencialmente um sistema de pagamento semelhante ao PayPal e outras plataformas semelhantes. Foi eventualmente adquirido pelo grupo Paysafe com sede no Reino Unido, na sequência de uma série de aquisições. Uma das suas principais funções é facilitar as transferências bancárias. Também permite aos seus clientes fazer pagamentos em linha. Tudo o que o cliente tem de fazer é seleccionar Neteller como o seu método de pagamento preferido na caixa.
O fornecedor irá fornecer aos seus utilizadores um cartão Neteller pré-pago, que podem utilizar para pagar em lojas online e em lojas que reconhecem e utilizam este método de pagamento, tais como os casinos online.