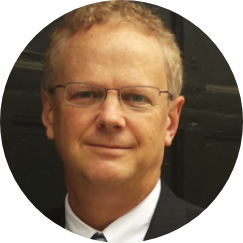 Mark Lawrence has been Managing Partner of NorthCrest Partners Inc., an Exempt Market Dealer, since September 2003, and is also President of CML Capital Ventures Inc., serving in that role since June 1997. He was from 2007 to 2017 a Director of, Chair of Governance, and Audit Committee member, of Stone Investment Group Limited, a mutual fund company with assets under admin of about $600 million (a non-listed reporting issuer.)
Mr. Lawrence is an active investor in private start-up companies in sectors ranging from financial services software and services, alternative energy, green tech, telecommunications, materials and Internet software.  He is passionate about working with entrepreneurs and creating a compelling story to potential funders in the capital markets.  He advises on M&A, corporate strategy, funding readiness and funding of all sizes of corporations globally.  Mark worked as an engineer before entering the capital markets as a Buy/Hold/Sell analyst in 1987, becoming a top ranked analyst in most sectors that he covered.
Since-mid 2012, Mr. Lawrence has also been a member of the Financial Assistance Committee of Angel Investors Ontario, moving to Vice-Chair and Chair in 2020.  He has been a Founder and Director of a number of TSX Venture listed companies, some through the Capital Pool Program. His previous roles included Founding Director of Soltoro Ltd., a TSX Venture listed company (Mexican silver exploration), Director of Axiotron Corp. (Tablet Computers), Software Growth Inc., and York Ridge LifeTech Inc.
Mr. Lawrence holds a Bachelor of Science in Mechanical Engineering from Queens University, and a MBA from the Ivey School of Business. He received his designation of P.Eng from the Association of Professional Engineers of Ontario and his Chartered Financial Analyst designation from the Association for Investment Management and Research.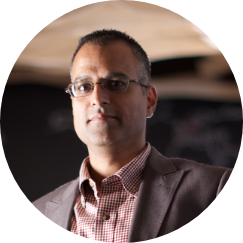 Mr. Parm Gill is a serial entrepreneur with a myriad of start-up experience having launched several technology businesses over his career. As Managing Partner of the Gill Group, he acts as a strategic advisor, mentor, investor, and connector for start-up companies. He brings with him the experience and expertise of guiding the growth and development of numerous startup companies, with a focus on strategic planning, business development, fundraising, and intellectual property development and commercialization.
His passion for entrepreneurship is equally matched by his passion for giving back to the community through active involvement with a number of charitable and non-profit organizations. Currently, those include:
Chair, Board of Directors & Member, Governance Committee– Venture For Canada,
Vice-Chair Board of Directors & Chair, Finance Assistance Committee – Angel Investors Ontario,
Charter Member & Board Member – Ottawa Chapter of TiE Global, and
Board Member – Children's Hospital of Eastern Ontario Research Institute
Mr. Gill can be quoted as saying, "Focus on the positive, keep learning, and whatever you do in life #LoveIt!" You can find out more about him at LinkedIn.com/in/ParmGill, where he can also be contacted, and he can be found on Twitter @ParmSGill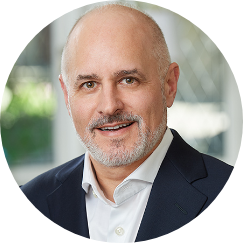 Blake Witkin previously Chaired the Board of Directors of Angel Investors Ontario for 7-years. Mr. Witkin is a Co-Founder, former Board Director and current member of Maple Leaf Angels.
Mr. Witkin specializes in the financing, development, and commercialization phases of growth start-up companies. He is currently Managing Partner and founding Board Director of high-tech start-up, Atra Vision Inc.
Following a degree in Business Administration from Western's Richard Ivey School of Business, Mr. Witkin became an executive and private investor of Image Processing Systems Inc., a TSX-listed corporation that was ranked #1 in growth by Profit Magazine. When the company merged to become Photon Dynamics Canada Inc., Mr. Witkin was its Vice President.
For over 25 years, Mr. Witkin has been active in the development and marketing of computer engineering products to Asia, Europe and the Americas.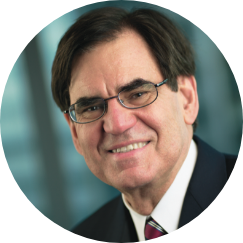 Michael Joseph Nobrega, FCA, is the Chair of the Board of Directors and the Chair of the Governance and Compensation Committee of the IBI Group and Vice-Chair and Chair of the Audit Committee of Toronto Hydro Corporation. Mr. Nobrega is also Chair of the Centre for the Commercialization of Regenerative Medicine.
Prior to CCRM's appointment in 2019, Mr. Nobrega served for seven years (2012 to 2019) as the Chair of the Ontario Centre of Innovation.
From July 2018 to August 2019, Mr. Nobrega served as the Interim President and CEO of the Toronto Waterfront Revitalization Corporation. Between 2014 and 2016, the Ontario government appointed Mr. Nobrega to chair the Expert Panels on the Financial Restructuring of the  MaRS' West Tower and the Reconstruction of the 1.7 million sq/ft Macdonald Block, the logistical and operational hub of many of Ontario's government services located at Bay/Wellesly Streets in the downtown core of the City of Toronto.
Mr. Nobrega was the President and Chief Executive Officer of the Ontario Municipal Employees Pension System (OMERS) from 2007 to 2014; starting in 1998 to the date of his promotion as OMERS President and Chief Executive Officer in March 2007, Mr. Nobrega served as the President and Chief Executive Officer of Borealis Infrastructure, the infrastructure asset platform that OMERS launched in 1998 to originate and invest in global infrastructure assets. Prior to that, Mr. Nobrega was a global partner of Arthur Andersen, where he practiced tax law in mergers and acquisitions and corporate reorganizations.
Mr. Nobrega holds an Honours BA in Economics from the University of Toronto and chartered accountancy designations from the Institute of Chartered Accountants of Ontario and the Canadian Institute of Chartered Accountants. In 2002, Mr. Nobrega was the recipient of the Arbor Award from the University of Toronto for his service to the university's community. In 2009, Mr. Nobrega was awarded the Fellowship of the Institute of Chartered Accountants of Ontario. In 2013, Mr. Nobrega was inducted into the Portuguese Canadian Walk of Fame.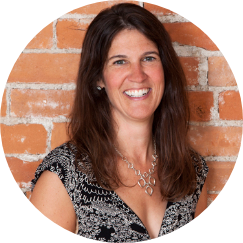 Krista LaRiviere
Director
Krista LaRiviere is passionate about the martech space and helping customers navigate the digital marketing ecosystem to help grow their businesses, and brings 21 years of marketing experience and entrepreneurial thinking. Having founded and successfully exited three digital marketing companies, most recently gShift, which was acquired by Mintent, Krista has also been ranked as one of Canada's top female entrepreneurs by Profit's W100. Krista leads the strategic direction of Marketing at Mintent, and in her spare time enjoys writing and speaking about the changing landscape of owned and earned media. Krista holds degrees in Economics, Business Administration and Applied Information Technology. She is an active Rotarian and a Queen's Diamond Jubilee recipient for her work with charities.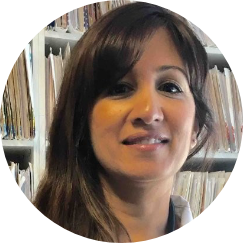 Dr. Lubna Tirmizi
Director
Dr. Lubna Tirmizi is an experienced medical doctor with a demonstrated history of working in the medical practice industry, with skills in medicine, healthcare & healthcare management, leadership, and long-term care. She is a full-time physician and owner of Central Pickering Family Practice, the Seniors' Clinic Lead at Shepherd Village and Extenticare, as well as the Primary Care Lead at CELHIN. Lubna Tirmizi is also a part of the Master Planning Committee at Lakeridge Health Oshawa.
Dr. Tirmizi is a strong healthcare services professional with a Doctor of Medicine (MD) from Western University.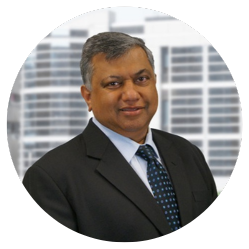 A senior executive with 30 years of global expertise working in both public and private organizations, 
Hiten
 Makim currently serves as AIO's Treasurer on a volunteer basis.
In his current role as VP of Finance and Operations of Ontario Centre of Innovation, as well as spearheading the OneEleven project, 
Hiten
 is a key player in Ontario's startup and investment ecosystem.