It Takes A Village: How Angel Investors can Support Communities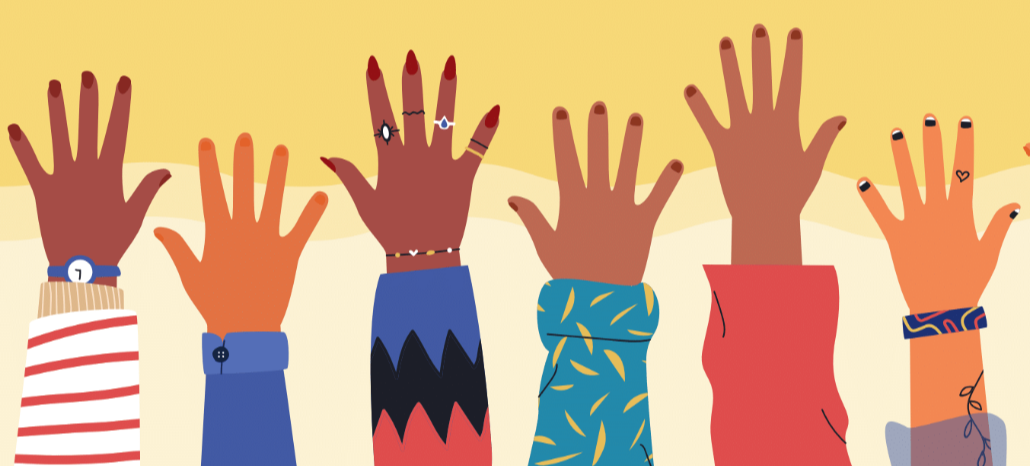 By Lisa van de Geyn
Rotarians are synonymous with volunteering. If you're unfamiliar with the foundation, it's a global network of 1.4 million folks and problem-solvers who are trying to create positive change in the world. Its mission is to enable Rotarians to "advance world understanding, goodwill and peace through the improvement of health, the support of education and the alleviation of poverty," and Rotarians across the globe have been at it for more than a century. These are passionate people who use their influence, energy, knowledge and time to take action on a plethora of issues concerning all of us, from clean water to literacy. Rotarians are committed to bettering the world.
Barry Mount, an angel investor in Whitby, Ontario, is also committed to bettering the world — or, at least, his little piece of it in Durham Region. He's been a Rotarian for 34 years. He's so devoted to volunteering that he spends at least six to 10 hours each week on Rotary business and volunteering. "My wife, Kerry, and I have also had the opportunity to travel for humanitarian projects about 10 times and spend each day we're away volunteering —those have been some of the best weeks we've ever had," he says. Mount spends his time and energy helping others in a whole host of interesting and productive ways — he's shopped for people who can't do it themselves; served food to those who only get one proper meal a day; he's helped build schools; assisted at community events; planted trees; picked up litter; supplied medical equipment for folks who can't afford to buy them; supported hospitals, libraries, children's therapy centres; and so much more. The list of his volunteer achievements is endless. "Each of these items and all volunteer activities gives you a feeling of pride and accomplishment. They provide you with purpose and a great sense of making a difference. You constantly learn from those with very little what are the essential things in life," he says. "It's important for every person in society to give back the best they can".
Helping others or giving back comes from sharing what you have, whatever it is — financial, a skill, etc. But the most valuable asset you can give is your time. Thankfully, Mount isn't alone in his quest to give back. Research released in 2021 collected by Statistics Canada found that in 2018, nearly 12.7 million people (41 percent of Canadians aged 15 and older) volunteered for charities, non-profits and community organizations. These caring folks devoted about 1.7 billion hours to formal volunteer activities— work equivalent to more than 863,000 full-time year-round jobs. What's more, almost 22.7 million people (or 74 percent of Canadians 15 and older) volunteered in formal ways the same year. These helpers gave almost 3.4 billion hours of their time, working hours that represent 1.8 million full-time year-round jobs.
So why do so many people volunteer anyway? There are as many reasons as there are volunteers. "It makes you feel good," is a common answer, but there's so much more. Physical health benefits are just one example. Fundraising by joining walks and runs, tree-planting or coaching a kids' softball team all provide exercise and help us reverse our sedentary lifestyles. It also does a world of good for our mental health. Research published in the Journal of Happiness Studies found that compared with people who didn't volunteer, those who did were more satisfied with their lives and rated their health as better. Those who volunteered at least once a month reported better mental health than those who volunteered less frequently or those who never gave back at all.
And you might not even have considered this, but volunteering is good for your career — through helping others, you network, sharpen your skills and develop new ones, boost your performance, associate your brand with positive contributions and build your resumé.
For Kevin Oulds and Erin Bury, volunteering and giving back is a core value in their personal lives and their company. As founders of Willful, the platform that lets people create a will in an easy, convenient and affordable way, Oulds and Bury say one of the first things they did when they started the company was to pledge one percent of its equity to the Upside Foundation of Canada, which allows early-stage founders to build social responsibility into their business by giving equity to the charity of their choice.
"The best way to do it is from the start. When you lay the foundation of giving back, it's much easier to continue it. Most initiatives we do don't even cost us a dime in terms of cash," says Oulds. "Giving back doesn't have to mean big cash donations to charity — it can be donating a dollar from every sale, it can be offering volunteer days and allowing employees to give back. It can be giving away your product or service. We're a tech software platform and giving away free wills to frontline healthcare workers during COVID was a very nominal cost but had a big impact." 
Bury says she and Oulds also "baked giving into the DNA of Willful by pledging one percent equity to the Hospital for Sick Children if they have an exit. While she's the co-chair of Tech4SickKids (which Oulds also works with) and sits on the Save the Children Canada board, Ouldsis on the University Health Network Impact Collectiveboard. "Creating a culture of giving back helps me sleep at night, but it's also pretty integral to have a give-back strategy or a larger purpose if you're trying to attract and retain talent," she says. Charity is also built into Willful's platform — users can leave a cash gift to charity or a percentage of their estate. Plus, they give every employee one free volunteer day each year. "We bake it into our lives. You feel good about yourself and your legacy," Bury adds.
Bob Spiers, an angel investor in Pickering, Ontario, found a new passion during the pandemic. He attended a board meeting of the Humane Society of Durham Region (HSDR) last year and says he was highly impressed with the people he met and the work they do for such an important cause. He was asked to join, and he quickly accepted. "I am now able to share my time with others and find opportunities in my community that are meaningful to me and provide intellectual stimulation and social engagement. Assisting HSDR to support animals and our community has been a personally satisfying experience; it's a rewarding give-and-take exchange."
Ajax, Ont.-based Frank Auddino sits alongside Spiers on the HSDR board, but he's also an active volunteer in Durham Region, spending his timeworking with Rotary, the Durham Outlook for the Needy core program at St. Vincent's Pallotti's Kitchen and he's a board member of Ignite Durham Learning Foundation. Not only does he do charitable work with those in the community, he's also an angel investor who gives back to the innovation ecosystem. He's the co-founder and vice-president of Startup Durham, the Ontario Tech University angel-in-residence and the co-founder of the National Angel Capital Organization's Investor Readiness Program, among so many others. For him, volunteering is simple and selfless, and speaks to the reasons why so many others are willing to help their communities: "It makes my heart smile," he says, adding he's been volunteering since high school."We grew up without having many resources and as immigrants, my dad worked in cement construction and my mom picked vegetables at a farm. This country has been so very good to me and my family in so many ways. It's now my turn to show my gratitude and give back. I can't imagine ever stopping."
This article was originally published in XV Magazine, the Definitive Guide to Angel Investing in Ontario. To read the full magazine click here.
Interested in becoming an Angel Investor?
If the idea of joining a community of professionals and industry leaders, investing in innovating start-ups, and providing mentorship to promising entrepreneurs interests you, click here to learn more.