ExpertFile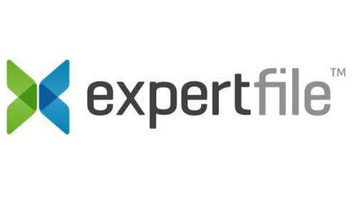 Syndication is the "Life Blood" of Closing Deals and Creating Jobs
When Toronto-based ExpertFile was looking for investment, syndication proved to be the way to go. With its latest round, the company saw participation from a wide variety of NAO-Ontario angel groups including members of Angel One Investor Network, Golden Triangle Angel Network (GTAN), Maple Leaf Angels (MLA), Capital Angel Network (CAN), Georgian Angel Network (GAN), and Southwestern Ontario Angel Group (SWOAG). All these groups united to make a substantial $1M seed financing investment in the Toronto-based B2B SaaS start-up. This syndication is another successful example of the Angel Network supporting innovation in Ontario and job creation. The investment not only helped strengthen ExpertFile's team in key areas of marketing and sales, but also brings in the combined experience and knowledge of Angels who have worked in areas such as finance, operations and marketing.
Founder Peter Evans has said that, since receiving Angel investment, the team at ExpertFile has doubled in size. As well, they have added many marquee clients to their expert marketing platform in key industries such as professional services, healthcare, higher education and industry associations. ExpertFile's customer base and average deal size has more than doubled since the investment. They are also seeing growth in multi-year contracts.
Evans has noted that "early-stage capital is a critical stage of building a company and Angels play a number of roles beyond their investment. "We have a diverse range of investors who have added value as members and observers on ExpertFile's Board of Directors. Angels' diverse experience has been beneficial as they are able to advise ExpertFile on a variety of topics such as capital structure and governance to channel partnerships and market introductions."
ExpertFile caught the attention of Angel investor Randall Howard. Impressed with the unique approach ExpertFile was taking to serve enterprise customers, Howard brought the company to the attention of the GTAN Selection Committee. Thus began a successful journey that took Evans to a number of Angel Group meetings across the province. On the process, Evans said that, "GTAN has an excellent reputation for being approachable to companies from a wide range of sectors and geographies. Their depth of seasoned tech investors and former tech CEOs with operating experience is evident when you start working with GTAN. The introductions that GTAN investors such as Randall Howard and Steve Gilpin made to other Angel Groups made the difference in syndicating our round".
"As the lead investor, we were very pleased to see broad participation from a number of prominent Angel groups who were impressed with the progress the ExpertFile team has made," said Howard. He also noted that "syndication worked really well, and to get six Angel groups to pull those investors together is a tremendous effort". The importance of syndication resonates with other Angels. As GAN Managing Director Sandy Robertson notes, "Syndication is the lifeblood of closing deals when you need to aggregate capital".
With a very successful 2014, ExpertFile is looking forward to continuing its impressive growth in 2015. The company plans to expand their North American reach focusing on increasing their market share in markets such as Education and Healthcare. Howard expects another Angel round in the near future as ExpertFile continues to scale through sales and strategic partnerships. "Going into a company with patient capital is the only way to fly with companies at this stage." Howard is also not concerned about a second round of capital as "the company is on a roll and people are able to get into it". It is evident that, with the support of Angel capital and knowledge, ExpertFile is changing the face of expert marketing.
ABOUT EXPERTFILE
ExpertFile is the leading provider of enterprise marketing software used by organizations to manage their experts and thought leaders. Marketing departments and agencies use its cloud-based platform to publish, promote and measure the performance of their expert content to engage a range of audiences such as customer prospects, media and conference organizers. Clients include Constant Contact, State University of New York (SUNY), Pearson Education, University Health Network, ADP and University of Ontario Institute of Technology.