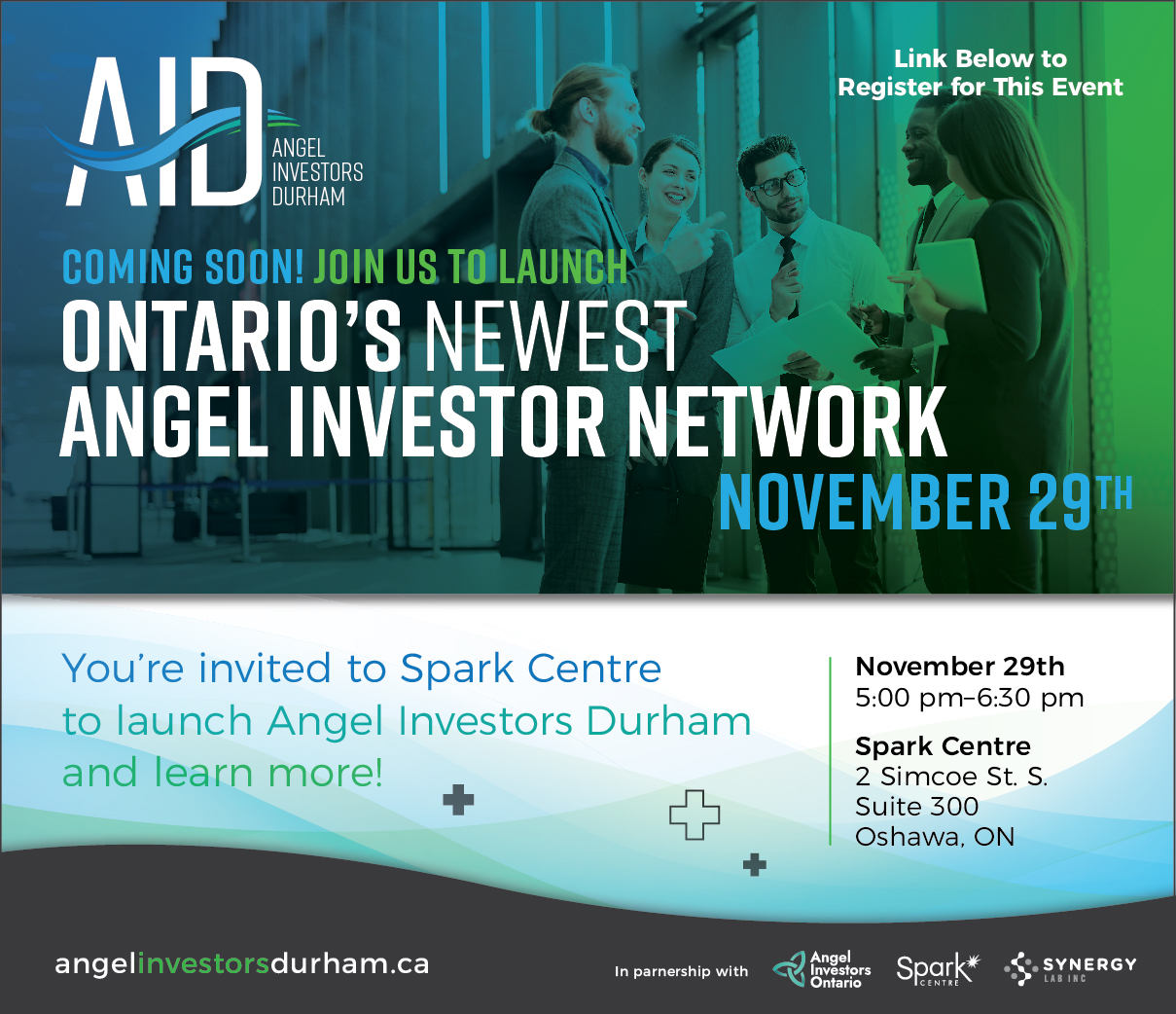 Join us in celebrating the Eastern Ontario Innovation Corridor with the launch of Ontario's newest Angel group – Angel Investors Durham.
Angel investor networks are an engine of job growth that meets the needs of new enterprises through the availability of risk capital, skills, expertise and valuable volunteer mentoring time provided by Angel members. We think that these are critical resources that need to exist in every part of this province.
Eastern Ontario is building a thriving innovation and entrepreneurship ecosystem. There is a dynamic start-up community in Durham and beyond, developing local talent and becoming the launchpad for start-ups.
Angel groups offer efficient and curated internal processes that enable investors to focus on what matters most – providing a professionalized asset to educate promising entrepreneurs and start-ups and maximizing return on investment.
Looking to join a local angel group? Email info@angelinvestorsontario.ca
Join us for an evening of networking celebrating success and growth in Durham Region to celebrate what's to come.