ChipCare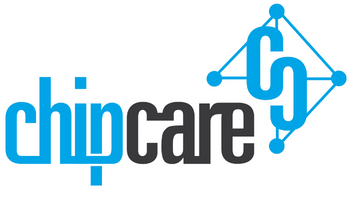 Ontario-Based Company Advancing the Global Health Mission
ChipCare Corporation is a Toronto-based start-up commercializing a handheld, blood-testing platform for remote health settings. The handheld platform is mobile, does not require a power source, and is built to military specs. The platform is flexible and is capable of testing for multiple markers, but current prototypes are working with HIV-related markers.
With the support of Maple Leaf Angels (MLA), ChipCare was able to close a $5.45M Series A financing round. This cross-border round was led by Puffin Partners, LP (super Angel) of Dallas, Texas, and was syndicated with existing investors, MaRS Innovation, and MLA. New investors included the Winfield Venture Group, Epic Capital, and additional Canadian and U.S. Angel investors. "A major factor influencing the follow-on was that they fulfilled obligations of seed round demands and showed a good path to receiving regulatory approval and launching their product on budget and on time," says Peter Belshaw, MLA Investor.
MLA's involvement with ChipCare started well before the series A, as they originally invested into its seed round. ChipCare's CEO James Fraser attributes MLA's support as integral in getting ChipCare off the ground. ChipCare raised $2.2M to develop its platform in this seed round. The round was led by Grand Challenges Canada and matching investment came from MLA and a variety of sources including MaRS Innovation, The University of Toronto's Connaught Seed Fund, and the Ontario Centres of Excellence. Additional funds were leveraged through the National Research Council's Industrial Research Assistance Program (NRC-IRAP) and the Scientific Research and Experimental Development Tax Incentive Program (SR&ED).  ChipCare was happy to have the majority of its original investors not only re-invest, but also bring in additional investors. "I had a lot of faith in the investment; I was able to understand the science and the impact" said Peter Belshaw. "Having MLA's support gave other investors' confidence that this was a good investment, as Angel investors conduct significant due diligence," says Fraser.
Since inception, ChipCare has created four full-time and three part-time positions in Ontario and employs over 30 people globally. They will use the Series A round to support their prototype distribution and clinical validation trials. These trials will be run in conjunction with large global organizations such as the Clinton Foundation. ChipCare expects that, by 2016, they will be reaching out to investors for another round of funding to ensure the organization can scale its manufacturing capacity.
Beyond financial contributions, ChipCare has valued the broad experience MLA investors have brought to their team, with Fraser saying that, "Having people with marketing, business and entrepreneurship experience has given us a large pool of informal advisors we can draw on as needed." ChipCare was very open with their investors, inviting them to attend all board meetings in their first two operating years. This open forum of talent has enabled ChipCare to discuss challenges and work with investors to help develop clear paths forward. "The more smart people you have around you, the better" claims James Fraser. ChipCare has over 20 Angel investors, and approximately half are actively involved either as directors or advisors. 
Adrian Schauer, MLA's lead investor in the seed round and now chairman of the board, was very helpful in making things happen, as he was proactive in maximizing investors' dollars by leveraging funds to have the greatest impact for ChipCare. "The founders, James Dou, Rakesh Nayyar, Stewart Aitchison and Lu Chen have been very open from day one to the non-financial value that Angels can bring to the table. In fact, it was one of my co-investors from MLA, Jim Shenkman, that referred James Fraser to us as a potential CEO candidate shortly after the seed round was closed." This can be attributed to Schauer's desire to help early stage initiatives connect with the Angel investment community 
Fraser is thankful for Ontario's start-up ecosystem and can attribute much of ChipCare's success to members of the ecosystem. With support and funding provided from both Angels and innovation centres, ChipCare was able turn its vision into a commercial product with tremendous potential.
ABOUT CHIPCARE
ChipCare is a Toronto-based company producing life-saving diagnostics for infectious and non-communicable diseases in remote health settings, with a mobile, simple-to-use, lab quality blood-testing platform.