Catchment Area: Oshawa, Whitby, Ajax, and Pickering
Spark Angel Network's vision is to become "Durham & Northumberland's Angels" for members seeking superior financial returns from innovative, emerging technology firms and those who want to participate in a creative and interesting local organization that respects and practices high ethical standards. Spark Angel Network's goal is to provide the financial 'spark', and to act as a supportive linkage between local entrepreneurs, seeking early and mid-stage capital, and investors with a commitment to the economic development of the Region and to the entrepreneurial spirit within our community. We are committed to providing quality investment support and coaching to market-ready companies, thereby ensuring they have the best opportunity for growth and expansion in their industry.
Recent Highlights
"The fact founders in the last couple of years have raised capital without actually meeting investors is quite a feat that can't go ignored. If you told me this would be a reality in years prior to 2020 I'd have a hard time believing you," says general manager Kristen Marumoto.
CleanSlate UV, a portfolio company, saw exponential growth as hospitals needed a way to quickly and effectively keep their devices clean and germ-free to reduce the spread of COVID.
Enthusiast Gaming
A digital media company that specializes in video-game journalism.
CleanSlate UV
The company provides a simple, fast and effective way to sanitize mobile devices.
CHAR Technologies
Decarbonizing for a circular economy through advanced design, technology and environmental services.
Inquire about joining the Spark Angel Network as an Angel Investor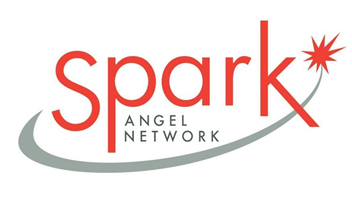 157 Harwood Ave N
Suite 205
Ajax, ON
L1Z 0B6
Size of Group
50
Number of investments made
74
Total dollars invested
$12 Million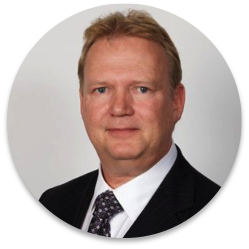 Malcolm MacTaggart
Executive Director
Malcolm, an Ivey MBA, CPA and Chartered Investment Manager, was General Manager of Microsoft Canada during its formative years, and spearheaded the company's growth across the country. He has grown four other companies from the ground up, and, in his last corporate role, built a Canadian technology firm, Cryptocard, over a ten year period from a team of four into a global firm, with customers in over 40 countries, distribution channels in nearly 20, and a key account (Apple, Google, PWC, Los Alamos, etc.) sales team. In 2006, Cryptocard was sold to a group of European private-equity investors, and Malcolm retired from corporate life. He's an experienced 'get-to-market & profitably-grow' pragmatist – focusing on owner-managed firms – start-ups, turnarounds and  'ready to grow' businesses, and, since "retirement", has worked with over a hundred owner-managed businesses. Malcolm has a practical perspective on how to grow a business – he knows technology, marketing strategy, financial management, valuation and investment opportunities. As the Executive Director of the Spark Angel Network, he is focused on providing members with high-quality private equity opportunities and high potential (primarily technology) businesses with access to growth capital.
Interested in becoming an Angel Investor?
If the idea of joining a community of professionals and industry leaders, investing in innovating start-ups, and providing mentorship to promising entrepreneurs interests you, click here to learn more.