Angel Investment Forum Returns on October 19th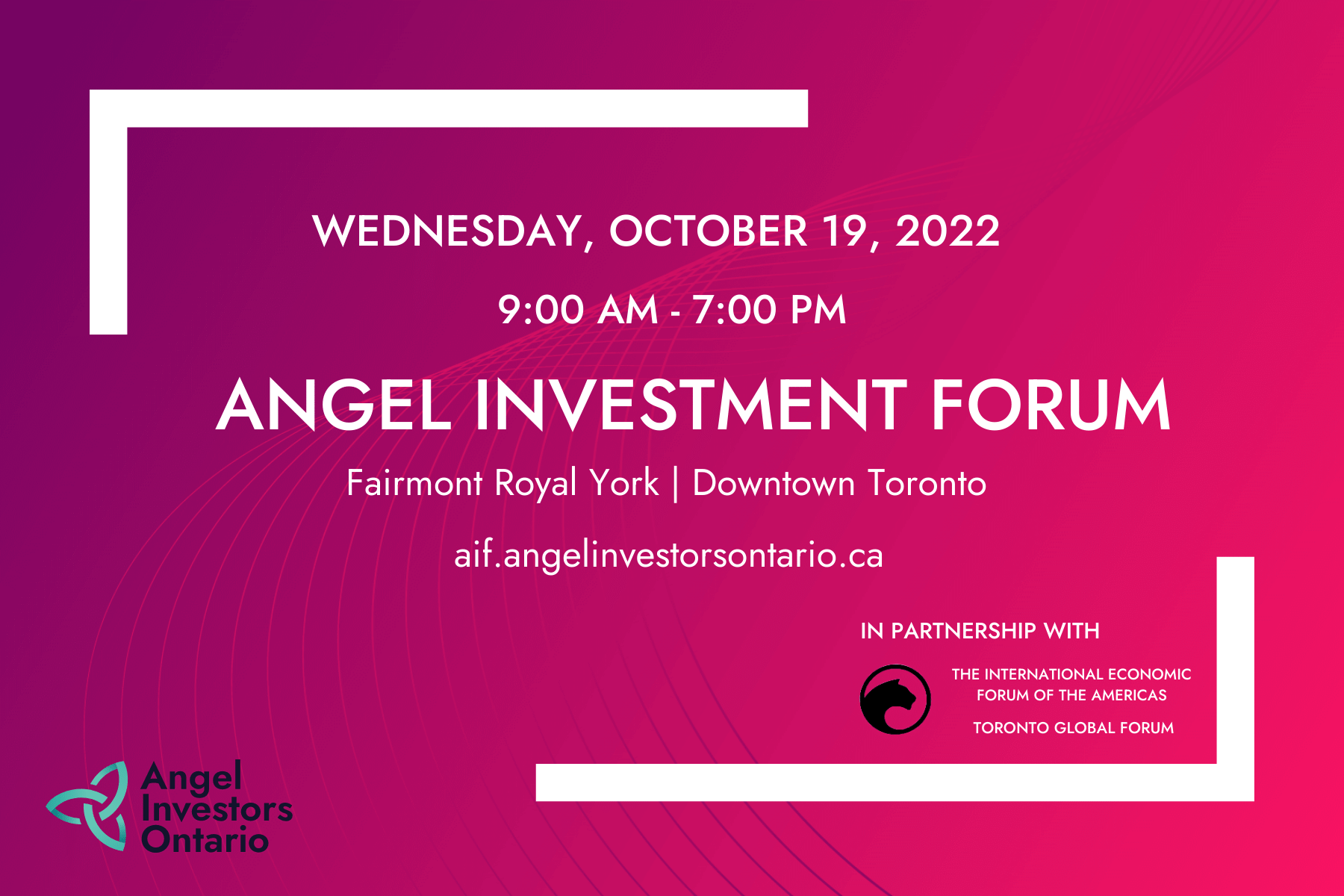 Angel Investors Ontario (AIO) is proud to present the 2022 Angel Investment Forum, in partnership with the Toronto Global Forum. 
The Toronto Global Forum is an international conference fostering dialogue on national and global issues. It is held under the auspices of the International Economic Forum of the Americas (IEFA). The IEFA organizes annual summits bringing together heads of states, central bank governors, ministers, and global economic decision-makers.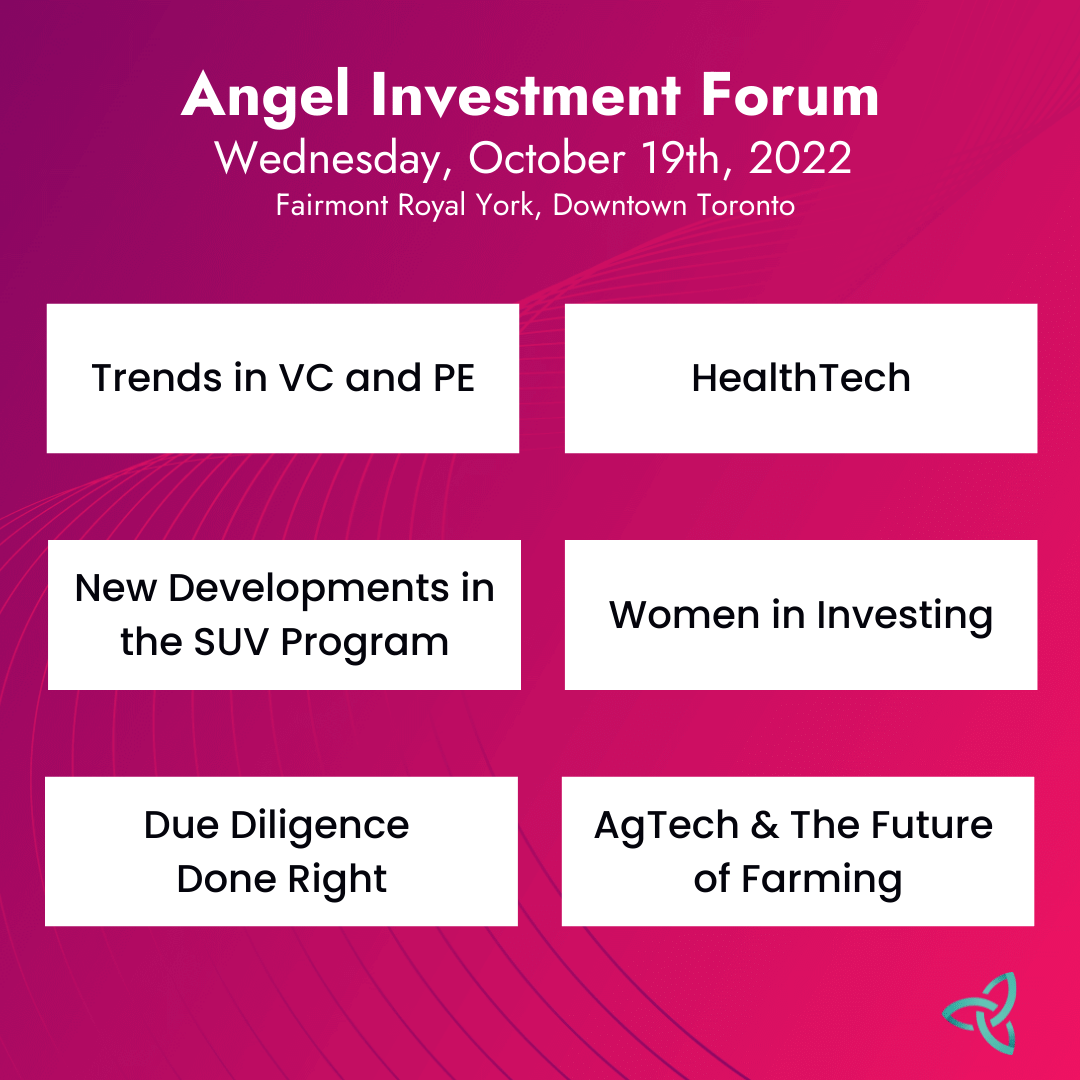 Join AIO for exciting, exclusive programming. Watch our social media for announcements! Attendees will have access to the Delegates Lounge as well as an exclusive luncheon with Toronto Global Forum VIPs. This ticket includes access to the forum on September 18th and 19th to the Toronto Global Forum and their programming. 
The Forum also offers exclusive opportunities for business meetings aimed at promoting partnerships among major Canadian and international corporations. 
This event is invite-only and for accredited investors only.
Interested in becoming an Angel Investor?
If the idea of joining a community of professionals and industry leaders, investing in innovating start-ups, and providing mentorship to promising entrepreneurs interests you, click here to learn more.