Top Hat Monocle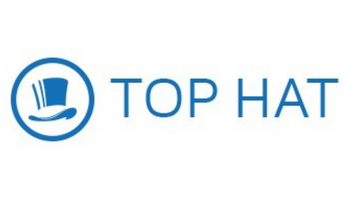 Angel Investors Help Start-Up Increase Early Revenues 
October 2011

Since its 2009 inception, Top Hat Monocle rapidly transitioned from its humble beginning to become one of Canada's vibrant educational software companies. In just one year, the number of users has nearly quintupled: the small high-tech empire is now reporting a profit and providing its community in Waterloo significant educational benefits. 
Top Hat Monocle has been one of few chosen to present at Startup Camp Waterloo, attracting a team of 12 young and experienced business professionals, and has been featured in various media outlets. It is publicly recognized that, without the support of members in Golden Triangle Angel Network (GTAN), Top Hat Monocle's pilot projects may have never left the walls of Co-founder and CEO Mike Silagadze's living room. GTAN is an Angel investor group whose members provide monetary and non-monetary support to seed and start-up companies in the regions of Kitchener-Waterloo, Guelph and Cambridge. The members bring to the table diverse experiences and thereby credit themselves on their ability to provide companies seeking financial assistance with "smart money".
The feedback from Top Hat Monocle about GTAN has been very positive. Silagadze has expressed that the members of GTAN made a positional impact on their timeline to market, development/securing IP, business advice in general and milestones achieved thus far.
"Getting Angel investment allowed Top Hat Monocle to acquire more resources to build the product, allowing the founders to focus more on its product, business development and sales rather than on short-term revenue generation through consulting work. This ultimately accelerated our time to market by several years," says Silagadze.
"Our Angel investors have saved us from making several key strategic mistakes that would have cost the company large amounts of time and money. In general, they have been quite helpful in offering advice and making connections when needed." And, lastly, Silagadze believes that the successful relationship between Top Hat Monocle and GTAN played a large part in their ability to increase revenue from $0 to over $250,000 in their first year, and over $1.5M in their second year of operations. Their ability to break even early on is, again, largely attributed to the support provided by the Angel group.