Catchment Area: Toronto-Waterloo Corridor with National Coverage
Membership Requirements: Women and Women-Identifying Angel Investors only
Since its inception in 2021, the Firehood has over 100 members and invested over $2M in 10 startups from Vancouver to Newfoundland. While women make up 50% of the population in Canada, there continues to be a gender gap when starting, growing and scaling businesses, especially in sectors focused on Science, Technology, Engineering and Mathematics. The adversities encountered can be traced to four key causes; limited access to: networks, training, leadership opportunities and capital. The Firehood was established in response, to support women in Canada to increase their participation, leadership and prosperity in the tech ecosystem.
The Firehood brings women together to network with technology professionals, gain access to mentorship, build leadership acumen through specialized training, and increase personal prosperity as technologists, angels, founders and ultimately, accredited investors. So what are you waiting for? Join The Firehood movement today.
The group is also actively engaged with incubators, accelerators and tech conferences, hosting annual pitch competitions at Elevate, Startupfest and SaaS North. They host monthly virtual meeting and in-person events at Verity Women's Club in Toronto.
Recent Highlights
The Firehood experienced record growth since founding in 2021 — membership is now over 100 women angels.

The Elevate Women+ Founder and Investor Incubators are keeping pace with The Firehood's success metrics, doubling up on impact. It includes support for 100 women tech founders of scaling Ontario startups and 30 women angels from every region across the country.

The Firehood Women in Tech Investment Prizes

powered by The 

Firehood

 are

 

equity investments. The Firehood Angels have invested over $2M in direct capital to women-led startups across Canada since launching last year.
Inquire about joining The Firehood as an Angel Investor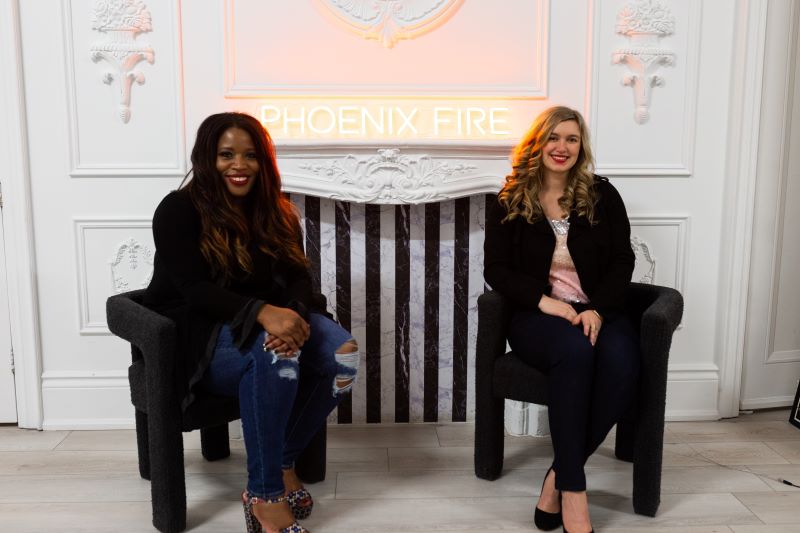 Claudette McGowan and Danielle Graham
Co-Founders
Interested in becoming an Angel Investor?
If the idea of joining a community of professionals and industry leaders, investing in innovating start-ups, and providing mentorship to promising entrepreneurs interests you, click here to learn more.