SurfEasy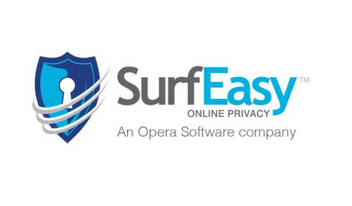 Angel-Backed SurfEasy Inc. Acquired. by Opera Software ASA
Members of Angel One Investor Network (Angel One), Georgian Angel Network (GAN) and Niagara Angel Network (NAN) invested in the Toronto-based start-up, SurfEasy, between November 2012 and 2013.
SurfEasy Inc. provides easy-to-use solutions for protecting customers' online privacy and security on any smartphone, tablet or computer. SurfEasy also provides users with the freedom to surf the web without restrictions from anywhere in the world while protecting users' online identities.
The syndicated Angel round provided the capital for SurfEasy to expand their team and support their sales efforts. The Angel funding bridged the gap to profitability and the end result was a doubling of sales in the following years.
"Without the support of Angel groups and other investors, we wouldn't be where we are today," said founder and CEO Chris Houston.
The capital and knowledge of invested Angels contributed to SurfEasy's eventual acquisition by Norwegian software company Opera Software ASA, giving the online security firm exposure to Opera's user base, at over 350 million.
Now that SurfEasy has been acquired by Opera, there are various plans in store for the company. Houston has stated that this is not the end for the company but instead a beginning. SurfEasy will continue to operate and grow, as Opera will act as a partner and provide them with access to their vast user-base and resources. The goal is to continue creating innovative solutions while remaining an example of innovation within Ontario, with their development team remaining Toronto-based.
ABOUT SURFEASY 
SurfEasy Inc. provides easy-to-use solutions for protecting customers' online privacy and security on any smartphone, tablet and computer. SurfEasy operates a global private network that harnesses bank-grade encryption technology to enable customers to access the Internet without the fear of being hacked or monitored. With SurfEasy, customers' identities and locations are hidden from any websites they visit. SurfEasy services are designed and developed in Canada and used by customers around the globe.
ABOUT OPERA SOFTWARE ASA
Opera Software ASA crafts products and services that connect 350 million people to the Internet. More than 130 operators around the world choose to work with the company, which promises their customers the best web experience. Opera's mobile advertising platform enables publishers to monetize their content and allows brands to reach a global audience of more than 800 million consumers. Opera and Opera Mini are trademarks of Opera Software ASA.