Rna Diagnostics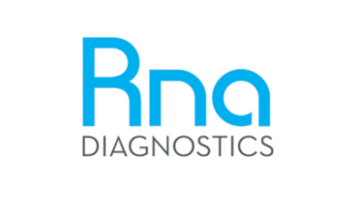 ONTARIO START-UP RECEIVES ANGEL FUNDING TO ASSIST WOMEN UNDERGOING CHEMOTHERAPY FOR BREAST CANCER
Rna Diagnostics Inc., an advanced healthcare company with offices in both Toronto and Sudbury, recently received a fourth round of financing from 20 Angel Investors in the Northern Ontario Angels (NOA) group, representing a significant milestone for both the company and the Angel group.
The relatively young company, founded in 2010, enjoys a distinct competitive advantage in its molecular diagnostic technology. The technology, which is based off of intellectual property licensed from Laurentian University, allows oncologists and patients to work together to determine the efficacy of chemotherapy on a given patients after as little as two weeks of treatment. This limits a patient's exposure to needless chemotherapy treatments and allows them to seek more effective alternatives to this treatment quicker than incumbent technologies allow.
What makes Rna Diagnostics unique is the way this technology is delivered. Rather than relying on the sale of a product or kit for revenue, the company instead delivers its technology as a testing service, which they call the 'Rna Disruption Assay'. Crucially, this allows the start-up to avoid many of the typical regulatory requirements new medical products often face, allowing it to go to market faster than would be expected in this field. 
The company, with its workforce split roughly in half between a facility in Sudbury and an office in downtown Toronto, has had a long and fruitful experience with Ontario Angel groups. In fact, its VP of Corporate Development John Connolly believes Angel investment into the company has enabled its continued success. 
"Angel funding has largely replaced venture capital seed funding for start-up biotech companies like Rna Diagnostics," said Connolly. "They provide capital and expertise to start-ups that cannot be found elsewhere." He also spoke of the tremendous support from Angel investors across Ontario, and that these investors were "interested not only in realizing a great return on their investment, but also in helping [Rna Diagnostics] build a world-class biotech business in Sudbury."
For their part, Angel Network Program groups have been actively involved in Rna Diagnostics. Members of the Golden Triangle Angel Network (GTAN), York Angel Investors (YAI), Niagara Angel Network (NAN), and Georgian Angel Network (GAN) were all involved in the company's first Angel round in March 2012. Many of these same Angels have since participated in the critical follow-on investment rounds in subsequent years. Finally, significant support has come from Angel investors from across Northern Ontario, many of whom are members of NOA. 
Mary Long-Irwin, Executive Director of NOA, remains positive about her Angel group's relationship with Rna Diagnostics. The group's most recent investment, which also happened to be its 100th investment to date, gives Long-Irwin much to be happy about.
"We are very pleased with our long relationship with Rna Diagnostics. Many of our members have made significant investments into the company, and the effects of these investments are already being seen in the impact their company has been having both on cancer patients and on the community at large," said Long-Irwin. "The relationship also shows that NOA and other Angel groups like us around the province truly believe in the companies we invest in and want to show this commitment by supporting them every step of the way." 
The advanced healthcare company expects to use its current funding round to finance the launch of a pilot program in cancer sites in North America and Europe, with Angel capital going to support clinical trial work and the build-out of a research facility in Sudbury.
The success of Rna Diagnostics, supported by Angel investment, is now plain to see. The young start-up has already created high-value jobs both in Sudbury and Toronto, many of which have since been filled by local graduates, allowing these students to work in their chosen field without having to leave the city or the province. Not only has the company's success done much to improve the fortunes of those in Sudbury, but their innovative testing service, the Rna Disruption Assay, has also begun to improve the lives of cancer patients the world over.
ABOUT RNA DIAGNOSTICS INC.
Rna Diagnostics is a molecular diagnostics company founded in March 2010. It provides oncologists with diagnostic tools to improve the lives of women undergoing chemotherapy for breast cancer. Its product, RNA Disruption Assay™ (RDA™), determines whether a woman receiving chemotherapy for breast cancer is responding to her treatment. If her oncologist discovers early in the treatment that the chemotherapy is not working effectively, she can be switched quickly to other therapies, thereby avoiding harmful side effects of chemotherapy while improving her chances of survival.