Orchard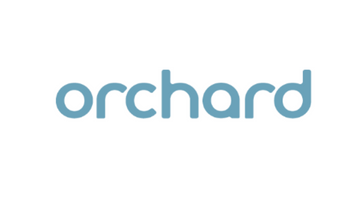 Toronto-Based Start-Up, Orchard, Receives Angel Investment, Allowing Them to Put Phones in the Hands of Many at a Reasonable Cost
February 2016
The Start-Up
In today's technology-centric world, anyone with his or her hands on the pulse owns a smartphone. And while phones might merely be seen as an extension of self, few using smartphone technology truly grasp the mechanisms behind the magic.
For many, the cost of purchasing a new phone is prohibitive.  A second-hand phone eases the pain, but turning to marketplaces such as Kijiji and Craigslist, where options seem endless, can be confusing and frustrating. The origins of these phones are frequently unknown, quality control is practically non-existent, and the cost inconsistent (why is one seller charging 'X' amount while another is charging 'Y' for an identical model?).  Using the technology is one thing; understanding the intricacies behind what makes a phone reliable is another.
Enter Orchard. The Toronto-based start-up is positioning itself to become a leader in helping alleviate the confusion. As one its co-founders, Alex Sebastian, puts it, "we're in the business of making it easy to buy and sell smartphones. When you're buying a phone, understanding its functionalities and knowing that it works is important. Phones are an investment."
With its diagnostic app, Orchard is able to test out the functions of a phone, removing the headache that is often associated with making a second-hand purchase.  "Customers want Orchard to take care of everything. They send us their phone, and we diagnose and assess its worth before it goes up for sale on our website," notes Sebastian.
The Angels
Maple Leaf Angels ("MLA") recognized the value in Orchard's business model and, in early 2015, when the company sought their first round of investment, decided to get in on the action. "Orchard is filling a void in the market," says one of MLA's Angel investors. "Technology is not getting any cheaper and people are always looking to upgrade. This gives them the ability to do just that at a reasonable cost and with a high level of quality assurance." A follow-on investment was fulfilled later in the year.
While a good financial return is always on the Angels' radar, the personal benefits derived from these investments are of shared value. "For the Angel community, it's about more than just returns. There are far more guaranteed, less stressful ways to make money," says the Angel. "But there are three things I look for in a solid investment opportunity: the personal experience, the ability to stay close to the investment, and the opportunity to stay in the (entrepreneurship) game. I don't just want to cut a cheque and walk away. Because I've been in their (the entrepreneur's) position before, I want to help them cut through the red tape." 
With a start-up looking for guidance and a group of investors eager to mentor a new generation of entrepreneurs, Orchard and MLA became a match-made in (angel) heaven. "We bootstrapped for a long time. We had our assertions, collected our evidence, and proved many things before we did an Angel round. There's a lot that goes into a business to make it seamless, and that costs money. You need money to fill in the gaps," says Sebastian. "When it comes to entrepreneurship, there's no playbook. Every day, you're faced with a litany of issues and, when you have a 29-year-old and a 31-year-old leading an organization, that depth doesn't exist yet. Angels have the experience that allows you to sanity check your decisions."
The Angel shared a similar sentiment. " Part of my story is that I came from a place of nothing. No money, no experience, no knowledge. Much of my success came as a result of developing a network of people I could learn from. I meet with Orchard's team every few weeks to see what's going on. I have some degree of credibility to help guide them, and that's what I've been trying to do." 
The Outcome
Orchard has much to be excited about, namely its recent partnership with Public Mobile, a SIM-only mobile brand. Public, which previously referred its customer base to third-party marketplaces including Kijiji, saw an obvious marriage between its service and that of Orchard's, providing the high-grade quality hardware customers were looking for and making the onboarding process an easier one.
While Orchard strives to be a frontrunner for the highest quality standard on the market, Sebastian recognizes that there is still a lot of work to be done to ensure the continued growth of the company. "From the business's perspective, we're still a long way from made. Once you're cash flow positive, that's the biggest regime change in the business. We still have huge amounts of work to do, but every day we're learning and we have an extremely loyal customer base that we leverage and continue to build on."
"Seeing the momentum pick up with Orchard, and there have been micro-pivots that he (Sebastian) is taking wholeheartedly and running with, you're observing that with partnerships like Public," declares the Angel. "I think it's great that this is coming around to the point that he can really validate his thesis from when the business was started."
Sebastian is quick to acknowledge where the Angels' support and guidance has taken him and his team up until this point. "The investment has allowed us to professionalize the business from a customer experience perspective, as well as providing us resources to explore marketing channels." The subject of credibility also came up. "Having MLA on board also sends signals. When we met with Public and were able to say we had MLA funding, that legitimized our business in their eyes and gave off the expectation of longevity."