Nudge Rewards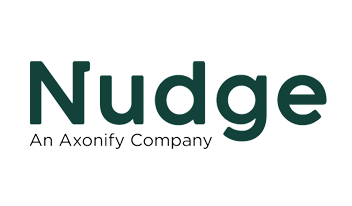 Nudge Rewards Experiencing 'Rewarding' Benefits of Angel Investment from PRAN & GTAN
Nudge Rewards' potential was first recognized by the Golden Triangle Angel Network (GTAN). After this early investment, one of the Angels who invested recommended that Nudge Founder, Lindsey Goodchild, connect with Peterborough Region Angel Network (PRAN). PRAN's interest in SaaS companies made this a logical fit.
It was also good timing. Yves Lafortune, PRAN's Executive Director, met Goodchild when the company had already acquired several customers and its technology was in a good place. It was seeking additional funding to support scaling up sales. Nudge garnered interest from several PRAN members who recognized the potential for growth.
Goodchild speaks highly about the positive impact Angel investment has had on the development of her company, both at GTAN and PRAN. These investments provided the financing and mentorship required to really enter the market. PRAN members were also helpful in introducing Goodchild to ideal customers, allowing her to leverage their networks and to make key connections.
ABOUT NUDGE REWARDS
Nudge Rewards, based out of Toronto, is a software platform providing a mobile solution for retail, food service and hospitality organizations to improve team performance. With a content management system and an employee app, Nudge is designed to engage, educate and reward frontline managers and employees to improve team performance and increase profitability. Nudge uses technology to solve the problem of communicating effectively with frontline employees.