Kepler Communications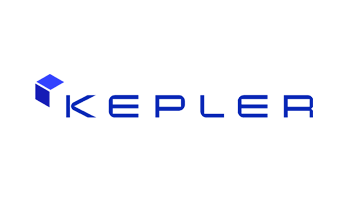 York Angel Investors Help Toronto-Based Start-Up Develop 'Out of This World' Technology
July 2016
The Start-Up
While many Angel investments take place here on earth, some find themselves orbiting its surface. Kepler Communications, a Toronto-based start-up, is building a communications network in space with many small satellites to enable real-time machine-to-machine communications. Any asset in orbit or on the ground can use the network to send and receive data.
When Co-Founder and CEO Mina Mitry set out to seek early-stage financing to build the company's satellite hardware, he turned to Angel investors for support. "The overall experience has been very positive," notes Mitry. "Not only have the YAI Angels provided us with financial support and mentorship; they've also helped us find follow-on funding," he says. "Angels tend to be very well-connected to the community and can facilitate a lot of introductions, which has helped us tremendously," says Mitry.
The Angels
Linda Zhang, a member of York Angel Investors ("YAI"), invested In Kepler in February 2016. She liked the team and the fact that they were experts in their industry and the technology.  "As investors, we rely on such expertise," notes Zhang. "They are a group of talented engineers and, as Angels, know the business world very well. I invested because the team was able to turn their idea into a sound business plan," she says. 
Zhang suggests that there a number of good reasons, other than funding, to get involved with the Angel investor ecosystem, including the opportunity to provide industry and professional advice to help new ideas be successful with lower risk and higher market potential. "Angels have a track record of being successful in business. As a result, we have strong networks and resources, so we often guide and connect entrepreneurs with others who might benefit them."
As a young Angel who has been investing for a little over a year, Zhang has been impressed by the professionalism and organizational capacity of YAI. "The investment process was explained to me from the beginning, including applications, telephone interviews, screening and investment meetings, term sheets, and due diligence," she says. "In the beginning, I was an observer, a student, but YAI is like a big, warm family, and after a while I was confident enough to start asking my own questions during the screening meetings." 
Zhang finds fulfillment in both the short and long-term rewards that Angel investing provides, noting that it's opened her eyes to other industries, business models, and innovation within the province.  She's also observed that working with YAI has not only afforded her prime access to industry experts; it's also exposed her to many young and talented entrepreneurs who are full of the enthusiasm, solid business ideas, and gumption required to bring ventures to life.
 The Outcome
Angel investment was instrumental in getting Kepler to its current state, giving the company much-needed capital to hit key milestones that will lead to new investors and product deployment.
"The end result for us has been that our team has been able to hit key technical, regulatory, and customer development milestones," Mitry emphasizes. "With Angel funding and advisory, we can now look forward to putting two satellites into orbit by the end of 2017."