FIELD ID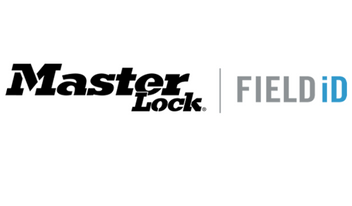 After Multiple Bids, Angel-Backed Safety Compliance Management Firm Field ID Gets Acquired by MasterLock
Field ID is software-as-a-service that allows companies to digitize their safety compliance inspections on a variety of handheld devices. The software increases workplace safety, and reduces costs as well as liability for the customer.
"The investment we received from Angels was instrumental to Field ID's ability to leapfrog away from its competitors and maintain equity in the company," said Somen Mondel. "My introduction from Queen's University to our first Angel was key to our success. The financing helped us secure advanced software developers and other necessary skillsets that we lacked on our team and, in turn, allowed the co-founders to focus on sales. "If your company is compatible with Angel capital, it is the best way to finance your growth."
Somen Mondel's experience at Queen's University connected him with two prominent Angels in Ontario's Angel network, Paul Hyde, then-Queen's Business School Entrepreneur-in-Residence and Greg Cochrane, Queen's Alumni '74. In the end, 11 Angels invested nearly $2M in Field ID, over the course of multiple rounds. Each round was structured in common shares, simplifying the acquisition process. Somen confirmed that trust played a large role and their interests were very much aligned and, when the company was acquired, the structure added simplicity to the process. 
At the time of acquisition, Field ID was not for sale and employed 35 people. The company was approached by multiple buyers, steering it to auction. On February 21, 2013, Master Lock Canada acquired Field ID and became a new complementary offering in Master Lock's Life Safety business. Although the return on investment is confidential, we are told that it was favourable for the founders and investors.
ABOUT FIELD ID
Field ID is a leading provider of safety compliance and inspection management software for the web and mobile devices operating on Google Android, Apple iOS and Windows Mobile. The company's easy-to-use, cloud-based inspection software has revolutionized the way organizations manage safety compliance and create safer workplaces. Field ID combines web-based and mobile technologies with the power of electronic identification (RFID and barcodes) to improve the efficiency, reliability and reporting of workplace safety management. Manufacturers, distributors, third-party inspectors and end users worldwide use Field ID to inspect facilities and equipment, conduct job site audits, manage corrective and preventive actions, improve training/certifications management, and track assets such as cranes, slings, and harnesses. N4 Systems Inc., the company behind Field ID, is part of Master Lock Canada Inc., a wholly-owned subsidiary of Master Lock Company LLC.