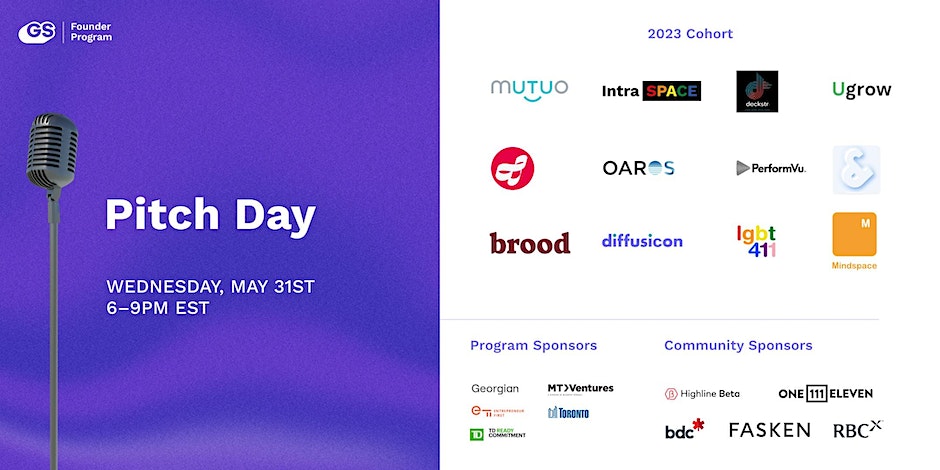 Gradient Spaces will be hosting its second pitch day event. This event will sum up our 2023 Founder Program.
Presenting 12 cohorts as they introduce themselves and pitch their businesses to a panel of highly esteemed judges on May 31st, 2023 at OneEleven. If you are interested in learning about the future market shakers within the tech industry, this event is for you.
From games and entertainment to mental health and wellness, our innovative founders will take you on a trajectory of how their business intends to scale from the pre-seed/seed/early stage to making its name in the global marketplace. Refreshments and drinks will be provided.
Schedule
6:00 – 6:30 Reception
6:30 – 8:35 Founder Program cohort pitches
8:35 to 9:00 Closing remarks and networking