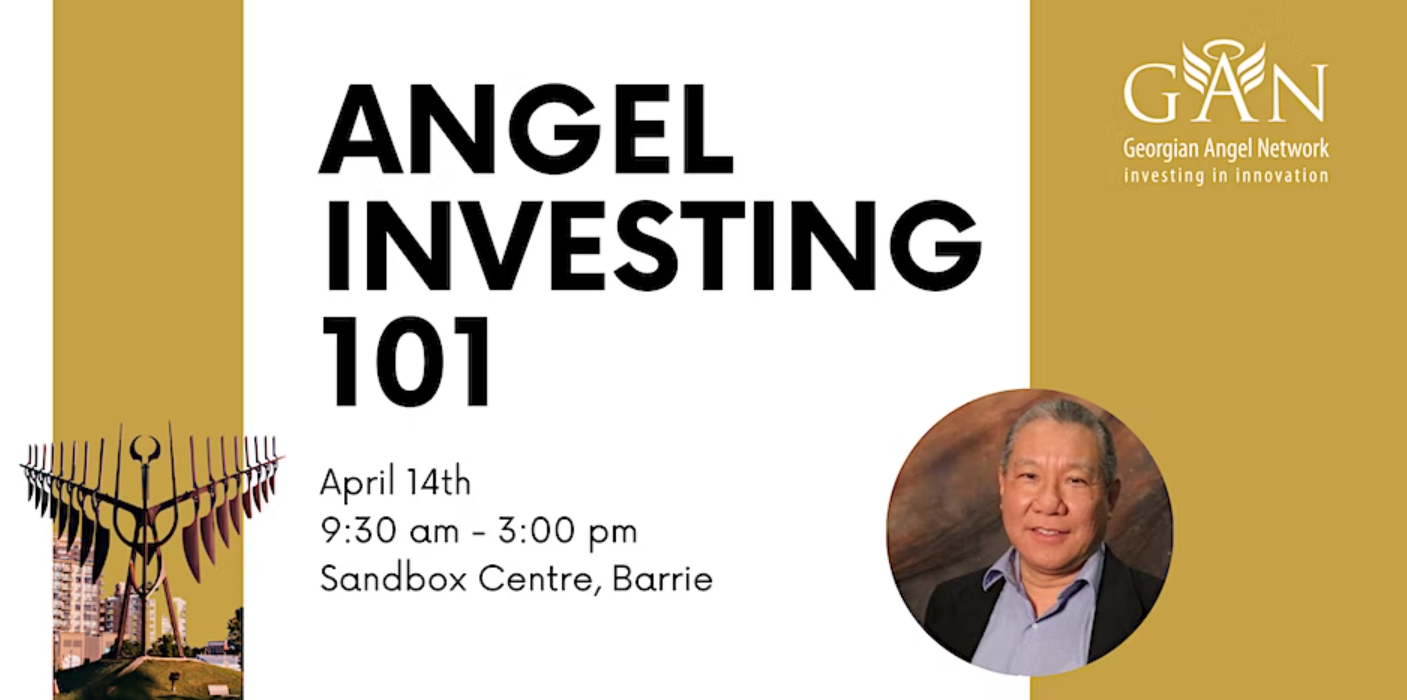 The workshop will cover:
Introduction to Angel Investing
Due Diligence – including updated approach from GAN workshop in 2022
Valuation – approaches and expectations
Termsheets – primer on terminology and various forms of investment
After the Investment – working with founders – panel discussion.
Benefits and learning objectives:
Hands-on learning experience with peers and experienced angel investors.
Glossary of Terms
Understanding the angel investing process
The cost of the Workshop will be $325 plus HST. and will include a light breakfast and lunch.
GAN is pleased to introduce their presenter, Benton Leong.
Benton is an angel investor in the Golden Triangle Angel Network (GTAN), located in Waterloo Region. GTAN has provided funding to over 80 early-stage companies. Benton has held teaching and research positions in computer science at UC, Berkeley and the University of Waterloo. He co-founded four companies, including Radical Flow and Maplesoft.
Benton has been a mentor for social ventures. More generally, he helps companies with finding the right partners for business development. He also coaches on pitching successfully to investors. He has served as an advisor to OCE, the IAF, CCAA CAMP, and Shenzhen SCI. He is the pitching coach for Team Canada in the Shenzhen Innovation and Entrepreneurship International Competition, where in 2019 Canada beat seven other countries, including U.S., Japan, and Israel, to win both the overall gold prize and the overall silver prize.
Benton holds awards for teaching and for community development in the investment ecosystem. He is a board member for multiple ventures and a volunteer for non-profits.
He lectures frequently at universities and associations around the world, speaking about the effective use of technology in education; entrepreneurship; and startup ecosystems.