Angels Convene in Niagara for the Angel Investors Forum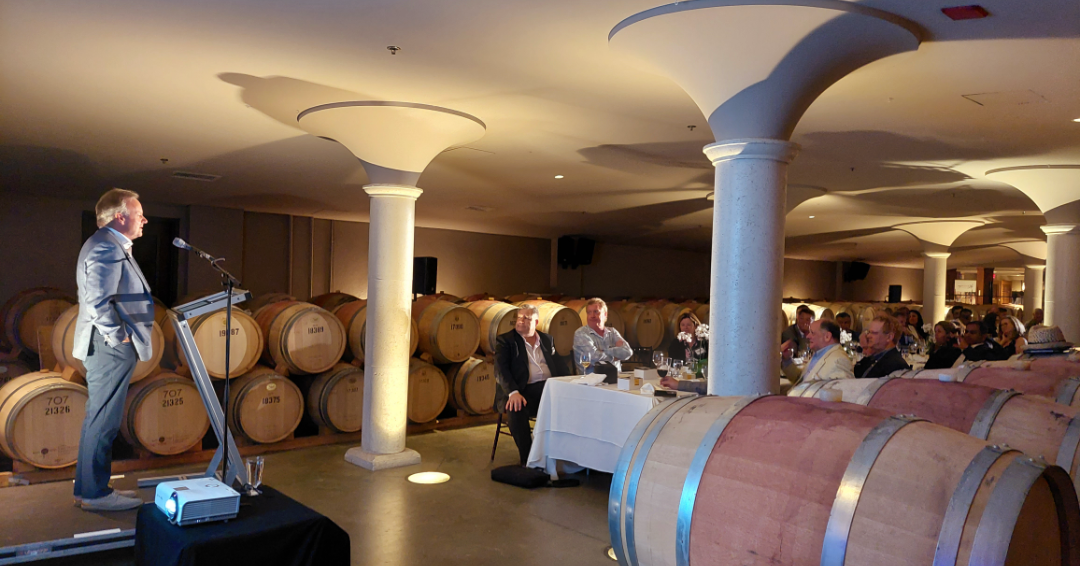 We had an amazing time at Andrew Peller Limited in Niagara-on-the-Lake on Thursday, July 21st for the Angel Investor Forum featuring keynote speaker Stephen S. Poloz. We appreciated having the opportunity to bring the community together to focus on the important topic of investing in cleantech.
Thank you to our sponsors the Federal Economic Development Agency for Southern Ontario | Agence fédérale de … (FedDev), Synergy Lab and Niagara Economic Development. The event was organized in partnership with Niagara Angel Network, Georgian Angel Network, Golden Triangle Angel Network (GTAN) and Angel One Investor Network.
At the investor meeting, we heard about two exciting CleanTech investment opportunities! CarbonGraph: developing a carbon footprinting SaaS that measures product level carbon footprints and Hygge Energy Inc.: a local renewable energy trading and decarbonization platform.
Thank you to our panelists who gave great insight into this exciting, emerging market: Dr. Dan Patterson (Niagara College and Ontario Centre of Innovation), Hozefa Abbas (Export Development Canada | Exportation et développement Canada), Jürgen Beier (Deloitte) and Hoseyn K. (RBCx).
Due to technical issues, our panelist Audrey Mascarenhas, President and CEO of Questor Technology could not be present and we apologize if you had been looking forward to hearing from Audrey. Questor plays a different but very important part concerning abatement and use of wasted and flared methane gas which is a huge issue for the environment.
Thank you to Soundbox and eThereLIVE.com for a great job on A/V support and event photography.
Couldn't make this event? It's ok because we are getting ready for the AIO Links Golf Tournament at The Country Club in Vaughan on Thursday, September 29th.
Interested in becoming an Angel Investor?
If the idea of joining a community of professionals and industry leaders, investing in innovating start-ups, and providing mentorship to promising entrepreneurs interests you, click here to learn more.