Catchment Area: Markham, Richmond Hill, Vaughan, Aurora, and Newmarket
York Angel Investors are a group of accredited investors with a broad range of professional experience. Our individual and group focus is to create a return on investment for ourselves and the businesses we work with. Our involvement provides entrepreneurs with funding, and importantly advisors who counsel our portfolio companies, based on our own success, on how to expedite and manage growth. Our portfolio companies benefit from our member expertise in information technology, telecommunications, internet, online applications, enterprise and SaaS software, retail and pharmaceutical. Our collaborative mentorship approach and strategic financing support entrepreneurs through various stages of early growth. Our investments often represent the bridge between the self-financed or seed stage and the Venture Capital and/or private equity level of funding.
Recent Highlights
Four exits (Doorr, Pinch Financial, Dapasoft, eScribe) in 2020-2021
YAI launched the Women of York Program to attract women
angel investors. The group hosted an online and in-person educational and networking lunch for women about angel investing.
YAI has been able to have two successful in-person with live
Zoom (hybrid) meetings. "It's great to see a mix of entrepreneurs and investors in person and on Zoom from across the country," says Katie Salem.
tiptap
It's the easiest, lowest risk, touchless giving solution to
further your cause.
Willful
Willful is an online platform that makes it affordable, convenient and easy for Canadians to create a legal will online.
Arc Compute
Utilizing proprietary technologies, Arc Compute makes GPU cloud computing significantly cheaper and faster.
Inquire about joining York Angel Investors
 

as an Angel Investor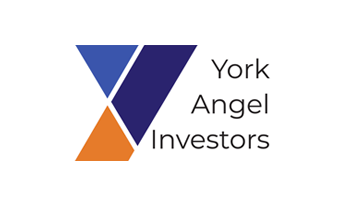 169 Enterprise BLVD, 3rd Floor
3rd Floor
Markham, ON
L6G 0E7
Size of Group
65+
Number of investments made
345
Total dollars invested
$37.8 Million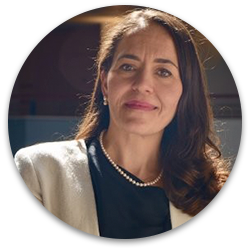 Katie Salem, CPA, CA
Executive Director
Katie Salem is an accomplished financial and management consulting professional with over 25 years of experience. She has an exceptional track record of exceeding client satisfaction while helping clients define their value proposition and achieve their financial and strategic objectives.  A creative problem solver with solid business acumen, Katie has helped clients with the planning and execution of initiatives to help them create top-line growth and improve organizational effectiveness, with a focus on delighting customers. 
Interested in becoming an Angel Investor?
If the idea of joining a community of professionals and industry leaders, investing in innovating start-ups, and providing mentorship to promising entrepreneurs interests you, click here to learn more.