Catchment Area: Markham, Richmond Hill, Vaughan, Aurora, and Newmarket
York Angel Investors are a group of accredited investors with a broad range of professional experience. Our individual and group focus is to create a return on investment for ourselves and the businesses we work with. Our involvement provides entrepreneurs with funding, and importantly advisors who counsel our portfolio companies, based on our own success, on how to expedite and manage growth. Our portfolio companies benefit from our member expertise in information technology, telecommunications, internet, online applications, enterprise and SaaS software, retail and pharmaceutical. Our collaborative mentorship approach and strategic financing support entrepreneurs through various stages of early growth. Our investments often represent the bridge between the self-financed or seed stage and the Venture Capital and/or private equity level of funding.
Every online casino has a large amount of free money for investment. That is why this business seeks the help of accredited investors with successful experience of working with large companies. Modern consultants and financiers will develop an investment plan, according to which online casinos can get the greatest profit in the shortest possible time. Cooperation with investor groups that work on the principle of angel investing is a revolutionary approach that helps not to lose money on unsuccessful investments. Investments should be profitable, so clear and skillful planning of where the online casino will spend the income is the main component of success.
Recent Highlights
Four exits (Doorr, Pinch Financial, Dapasoft, eScribe) in 2020-2021
YAI launched the Women of York Program to attract women
angel investors. The group hosted an online and in-person educational and networking lunch for women about angel investing.
YAI has been able to have two successful in-person with live
Zoom (hybrid) meetings. "It's great to see a mix of entrepreneurs and investors in person and on Zoom from across the country," says Katie Salem.
tiptap
It's the easiest, lowest risk, touchless giving solution to
further your cause.
Willful
Willful is an online platform that makes it affordable, convenient and easy for Canadians to create a legal will online.
Arc Compute
Utilizing proprietary technologies, Arc Compute makes GPU cloud computing significantly cheaper and faster.
Inquire about joining York Angel Investors
 

as an Angel Investor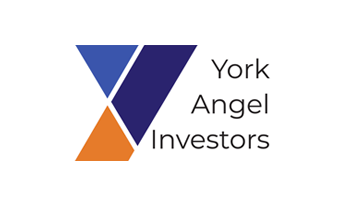 169 Enterprise BLVD, 3rd Floor
3rd Floor
Markham, ON
L6G 0E7
Size of Group
65+
Number of investments made
345
Total dollars invested
$37.8 Million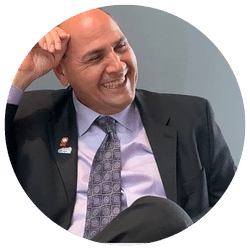 Frank Auddino
Interim Director
Frank brings over thirty-five years in Business Development producing top Sales with a career track record in delivering breakthrough revenue growth.
Currently, Frank is an award-winning angel investor and member of multiple investment groups. His contributions have awarded him the 2019 NACO Award for Outstanding Contributions to the Canadian Early Stage Ecosystem, the 2019 Angel Investors Ontario Award for Contribution to Ontario Angel Activity, and the 2018 York Angel Investors Angel of the Year Award.
Frank also devotes time to the organizations themselves, holding positions as a York Angel Investors Board Member, VP StartUP Durham, Ambassador to the NACO World Angel Investor summits, co-founder of the National Angel Capital Organization (NACO) Investor Readiness Program, Co-Founder ACCESS IO Marketplace, Angel in Residence at NACO, Brilliant Catalyst, and with multiple Innovation Centre's, and co-chairs the membership and marketing committee with Angel Investors Ontario (AIO).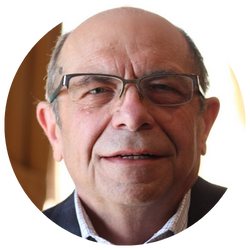 Angelo Del Duca
Interim Director
Angelo Del Duca has extensive experience in the electronics industry and holds an engineering degree from the University of Toronto in Electrical Engineering.  His extensive industrial experience includes research and development of electronic systems and devices, Management and, most recently, Angel Investment into technology-based companies. 
Angelo is a member of the York Angel Investors, Maple Leaf Angels and the Spark Angels assessing potential investments and mentoring companies seeking investment.  He was named Angel of the Year (2016-2017) by the York Angel Investors and is a Board Member.  Previously he held positions as an Industrial Technology Advisor (ITA), delivering the Industrial Research Assistance Program (IRAP) program to SMEs in the downtown Toronto area and then transitioning to a Director in Ontario, leading a Team of ITAs in delivering and managing a portfolio of supported SME initiatives.
Prior to joining IRAP, Angelo was co-founder of a Microelectronics Design firm that assisted companies in Canada and the United States with the research and development of advanced electronic devices (ASICs and FPGAs) to customers in the US and Canada, which included Motorola, Welch Allyn, SR Telecom, and AT&T.  Angelo also held positions in engineering and management at Avnet Electronics, the Ontario Research Foundation, the University of Toronto – Microelectronics Development Centre, and Tektronix.
Interested in becoming an Angel Investor?
If the idea of joining a community of professionals and industry leaders, investing in innovating start-ups, and providing mentorship to promising entrepreneurs interests you, click here to learn more.