Windsor Essex Capital Angel Network (WECAN)
Catchment Area: Windsor-Essex, Chatham Kent
Windsor Essex Capital Angel Network (WECAN) is a members-only organization comprised of Angel Investors seeking investment opportunities in promising, early-stage businesses.
WECAN is a growing angel group for Windsor Essex and Chatham Kent regions. We select quality companies to pitch and be considered for investment by our members. Our angel investors fund, connect and mentor innovative young ventures.
Emerging from the pandemic, WECAN became a member of Equation Angels and increased its visibility in the region. WECAN members have invested over $5.5M of angel capital into 21 early-stage companies in the region, supporting jobs and help building the innovation economy in Canada.
WECAN offers members opportunities to build their network, support innovation and grow Canada's future tech entrepreneurs and leaders.
Recent Highlights
WECAN is growing its membership with a couple of new angel members joining in 2022. It has expanded its geographic reach and added members from smaller communities of Leamington and Chatham.
WECAN is becoming a driving force in building a local community of entrepreneurs and investors. Just in the past few months, WECAN ran two pitch events with WEtech Alliance, and WECAN conducted two workshops with the Small Business and Entrepreneurship Centre for local founders exploring opportunities to fund their startups with angel investors. It also supported The Bridge "Take your Shot" youth entrepreneurs pitch event in Leamington.
Recently, WECAN has increased its visibility by becoming a full partner at Equation Angels. This partnership allows it to deliver to its members exceptional value and access wide-range expertise, excellent deal flow and help in due diligence. Its new board of directors, under the leadership of James Marsh, is actively involved with the Equation Angels board and committees and together they develop plans and strategies that help grow the impact of Windsor region's angels.
Foresight Analytics
This company is all about safer roads. It helps professional drivers operate safely while saving them on their insurance costs.
Soteria Battery Innovation Group
Soteria's proven technology when it comes to lithium-ion batteries gives customers peace of mind.
Forcen Tech
This company is augmenting and surpassing human manipulation with scalable force/torque intelligence.
Inquire about joining
Windsor Essex Capital Angel Network

as an Angel Investor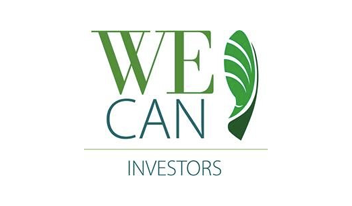 Number of investments made
20
Total dollars invested
$5.5 Million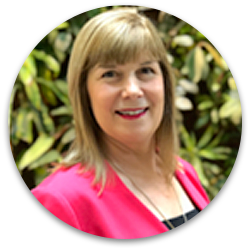 Deborah Livneh Eng. MBA
Executive Director
Deborah Livneh Eng. MBA is the Executive Director at WECAN Investors angel group. She connects investors to promising innovative early-stage companies and helps entrepreneurs access to capital.
Deborah co-founded a medical device company. She sold it to a publicly traded US medtech company and had led the Canadian plant of the multinational Olympus Medical Corp.
In the past several years, Deborah has been coaching Startups on accelerating their innovation to market and advises them on getting ready to pitch to investors. She has been advising young business as Entrepreneur-in-Residence at WEtech Alliance, and as mentor and leader at MedHealth Innovation cross border cluster, MI. She is a volunteer mentor at Venture Partners at CU Boulder and a Mentor-in-Residence at VentureWell Aspire medtech program.
Ms. Livneh is a lifelong community volunteer and served on various boards in Windsor and Michigan. Notably, she is past Chair of the Board of Governors at St. Clair College.
Deborah holds a B.Sc. in Engineering degree and an M.B.A. degree
Interested in becoming an Angel Investor?
If the idea of joining a community of professionals and industry leaders, investing in innovating start-ups, and providing mentorship to promising entrepreneurs interests you, click here to learn more.