Northern Ontario Angels (NOA)
Catchment Area: Sudbury, Thunder Bay, Sault Ste. Marie, North Bay, Timmins, and Kenora
The Northern Ontario Angels (NOA) is the top angel organization in North America for Northern Ontario entrepreneurs who are looking for capital and angels looking for investments. NOA supports Sudbury, North Bay, Thunder Bay, Sault Ste. Marie, Timmins/Kapuskasing and Kenora. The group started in 2005 after FedNor funded public consultations in five cities in the area — it had long been established that Northern Ontario companies that needed equity financing were at a disadvantage to small- and medium-sized enterprises in the southern part of the province. With the inception of the group, issues surrounding this equity gap and the challenge entrepreneurs faced trying to find investors were addressed.
Mary Long-Irwin, the director of international development and for a decade the group's executive director, says NOA is unique because of the support it gets from its investors. "We know what investors want, what they will invest in and how determined they are to grow the economy of the North," she says.
Recent Highlights
NOA reached the $200 million mark with investments made into northern companies. It also reached 5,500 new jobs created and 3,175 jobs maintained.
The group has worked very closely with its northern Indigenous communities and has provided investment into 35 Indigenous companies to date.
NOA worked to increase its female-led companies and female investors. To date, 30 percent of invested companies are female-led, and 25 percent of its investors are female.
RNA Diagnostics
This cancer diagnostics company is building a platform of predictive biomarkers to improve the lives of cancer patients.
iRegained
iRegained is a digital neurotherapeutics company that has developed an in-home, digital rehabilitation system to rewire the brain, empowering stroke and traumatic brain injury survivors to reclaim unassisted use of their hands.
Inquire about joining Northern Ontario Angels as an Angel Investor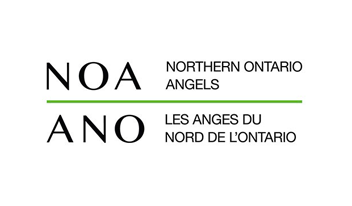 P.O. Box 2396
Sudbury Station A
Sudbury, ON
P3A 4S8
Size of Group
420
Number of investments made
460
Total dollars invested
$205 Million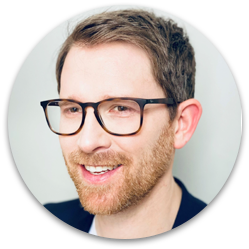 Ian Lane
Executive Director
Prior to his role as the Executive Director of Northern Ontario Angels, Ian was the Manager of Research Capacity and Health Innovation at Health Sciences North Research Institute (HSNRI) in Sudbury where he helped researchers and clinicians attract funding and provided strategic planning support. He was the Business Manager of ICES North and appointed the Project Manager for the Northern Ontario Health Innovation Cluster, which connected the research activities of seven health research-centric organizations across the region.
Ian was also the Manager of Policy Development and Settlement in the Ministry of Innovation and Advanced Learning with the Government of Prince Edward Island. He was responsible for developing policies to attract and retain youth, newcomers, temporary foreign workers, and international students. In this role he helped connect international talent to Island entrepreneurs and businesses.
Interested in becoming an Angel Investor?
If the idea of joining a community of professionals and industry leaders, investing in innovating start-ups, and providing mentorship to promising entrepreneurs interests you, click here to learn more.