Niagara Angel Network (NAN)
Catchment Area: St. Catharines, Welland, and Niagara (12 Municipalities of the Niagara Region)
The Niagara Region is one of the most stunningly scenic areas of Ontario, but it's more than a tourist mecca filled with vineyards and, of course, the iconic Niagara Falls. For angel investors looking to invest in high-quality opportunities, accredited investors in Niagara's 12 municipalities flock to the Niagara Angel Network (NAN), established in 2010.
The group's monthly meetings are circulated throughout the Niagara peninsula, including award-winning wineries and hotels — a move that gave NAN more exposure while helping to spread the word about the angel group. "We take great pride in organizing our investor dinners," says Niagara Angel Network's executive director Terry Kadwell. "Each dinner is carefully planned and executed to meet our members' expectations. From fine wine, beautiful venues, and superb food, we go the extra mile to ensure each angel is satisfied with their membership. Our friendliness and camaraderie, however, aren't just limited to members — we extend every courtesy to our presenting companies.
Recent Highlights
NAN attracted 11 new members to the group, helping to fill the gap in sector and domain experience. It also tapped into new geographical areas, including Lincoln and other under-serviced areas.
Fifty percent of NAN's new members were women and people of colour.
The group's media presence grew — it was featured in more than six media outlets while also launching an aggressive LinkedIn campaign.
Chickapea
Providing pasta made of organic chickpeas, dried seed of peas and other edible beans and lentils.
SomaDetect
This company measures all indicators of dairy quality (including fat, protein, progesterone) from cows at every milking.
Caddle
Caddle is an app that lets users earn cash back by responding to surveys, purchasing products and providing reviews.
Inquire about joining Niagara Angel Network as an Angel Investor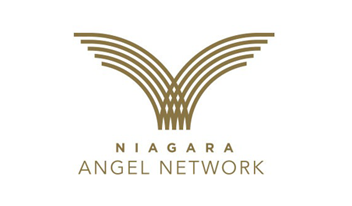 20 Pine Street N, Studio A
Thorold, ON 
L2V 0A1
Size of Group
40
Number of investments made
77
Total dollars invested
$15.6 Million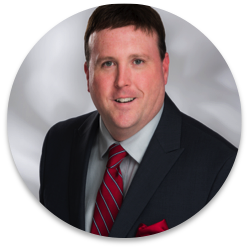 Terry Kadwell
Executive Director
As one of the original builders of Niagara Angel Network (NAN), Terry has presided over the growth of the Angel investor group focusing on deal execution and member attraction. In his role as Executive Director, Terry brings a wealth experience in government-business relations to help expand NAN, a group of 51 accredited investors throughout Southern Ontario. Previously, Terry served eight years as the Community Economic Development Manager for the South Niagara Community Futures Development Corporation (now Niagara Business & Innovation Fund), helping to finance and leverage capital for SMEs and working with stakeholders to execute important job creation projects throughout the Niagara region. He also served as Acting Chief Executive Officer of the Grape Growers Ontario in the Ontario wine industry, advancing the interests of growers and wineries with the provincial level of government. Prior to that, he served as Assistant to the Minister of Tourism, Culture and Recreation in the Government of Ontario.
Interested in becoming an Angel Investor?
If the idea of joining a community of professionals and industry leaders, investing in innovating start-ups, and providing mentorship to promising entrepreneurs interests you, click here to learn more.