Toronto-based Maple Leaf Angels (MLA) was established in 2007, making it one of Ontario's longest-running angel groups. The like-minded investors that make up MLA invest in sector agnostic pre-seed/seed-stage companies. They also invest via the MLA48 Fund, whose thesis is to make investment decisions of $150,000 in earlier stage, high-potential companies within a 48-hour turnaround period. They offer companies mentorship and networking opportunities, with access to follow-on funding from the MLA angels.
Vihangi Mehta is passionate about entrepreneurship and serves as the group's executive director. "What makes us unique is we're moving toward being much more entrepreneur-focused; they're truly the bridge to what we do. We want to make sure we have them in mind not only to provide capital, but to support and make connections as well."
Recent Highlights
MLA has seen consistent growth year-over-year. Its diverse membership grew by 20 percent where the angels invested in 50 percent more companies and deployed 45 percent more capital than the previous year, making it the group's most successful year since inception.
MLA continues to deliver a unique entrepreneur screening experience, where it focuses on providing constructive feedback to all entrepreneurs in its pipeline. MLA also offers support to new angel investors learning about the ecosystem and investment process via the MLA48 Fund and the larger network.
Accommodating a virtual environment has allowed investors to join remotely and access deal flow from across Canada, increasing angel mentorship, engagement, and participation on all aspects of MLA's investment process.
Wealthsimple
This Canadian online investment management service is aimed at changing the way young people think about money.
Top Hat
Top Hat is an all-in-one teaching and learning platform designed for teachers and students.
Ubisoft
The company creates video games and worlds for users around the world, including adventure and building games.
Arrange a meeting with Maple Leaf Angels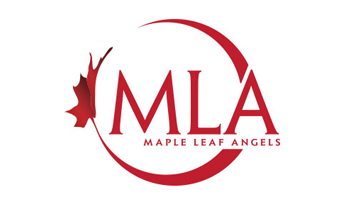 95 King St. E
Suite #300
Toronto, ON
M5C 1G4
Size of Group
93
Number of investments made
97+
Total dollars invested
$42 Million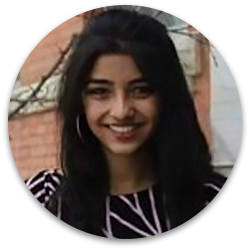 Vihangi Mehta
Executive Director
Vihangi recently completed a degree in Mechanical Engineering with Options in Entrepreneurship and Biomechanics from the University of Waterloo. Her diverse work experience includes working in a fast-paced ecosystem with the Conrad School of Entrepreneurship and Business, where she rotated through 7 early-stage startups, helping them achieve their business goals.
Interested in becoming an Angel Investor?
If the idea of joining a community of professionals and industry leaders, investing in innovating start-ups, and providing mentorship to promising entrepreneurs interests you, click here to learn more.