Keiretsu Forum Canada was established in 2012 and has since grown to four chapters (London, Waterloo, York Region and Toronto). Keiretsu Forum brings together its investor members with the best investment opportunities in emerging companies from around the globe. While Keiretsu Forum Canada actively supports its local Ontario/Canadian entrepreneur community, it also recognizes that some of the best investment opportunities come from other geographies. Each month it brings local and globally sourced companies to their forum meetings.
At Keiretsu Forum Canada you will see investment opportunities that are totally unique to its members.
Recent Highlights
Keiretsu has the world's best performing blockchain fund-of-funds, open for members to participate as LPs.
Keiretsu Forum Canada members allocated $16.8 million to early-stage companies in 2021.
A member of Keiretsu Forum Canada is automatically a member of Keiretsu Forum global. They can participate in all investor activities from around the world. It's an unparalleled opportunity to gain global best practices and expand personal networks beyond Canada.
Inkbox
Keiretsu Forum members from across the global network were some of the first supporters of this semi-permanent tattoo company that recently exited for US$65 million.
Orion Biotechnology
This life sciences clinical-stage company is unlocking the therapeutic potential of G Protein-Coupled Receptors and has raised >US$8M from Keiretsu Forum global chapters.
Keiretsu Forum Blockchain Fund
A fund open to members that invests in some of the most sought-after institutional blockchain funds across the world. It was rated as the best-performing fund-of-funds in the world in 2021.
Inquire about joining Keiretsu Forum as an Angel Investor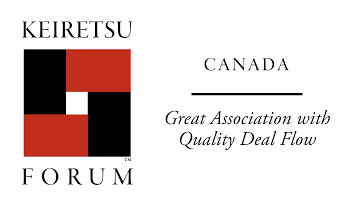 77 King Street West
Suite 350
Toronto
M5X 1C1
Size of Group
100
Number of investments made
350+
Total dollars invested
$53 Million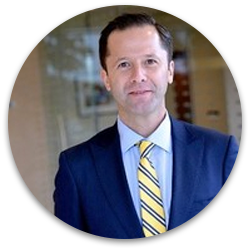 Ozan Isinak
President
Ozan is a serial entrepreneur and investor with over 25 years of international experience within the angel investment, venture capital, and private equity sectors. Based out of Silicon Valley during the first dotcom boom in the 1990's, Ozan worked closely with Fortune 1000 companies in San Francisco, Los Angeles, Seattle, New York, Toronto, Hamburg, Stockholm, London, and Istanbul. Ozan later acted as General Partner in various angel investment and private equity practices.
Ozan received his MBA in Finance from the University of San Francisco – McLaren School of Business in 1998 and holds a double major in Economics & Political Science from the University of Western Ontario (1994). He speaks English, Turkish and French.
Interested in becoming an Angel Investor?
If the idea of joining a community of professionals and industry leaders, investing in innovating start-ups, and providing mentorship to promising entrepreneurs interests you, click here to learn more.