GreenSky President's Club
GreenSky President's Club is an angel network designed to provide serious early-stage investors with better quality deal flow, preferential pricing and increased probability of successful exit through experienced, professional management.
GreenSky President's Club is a commitment from a select group to participate in deals that are sourced, vetted and managed by GreenSky Capital Inc..
GPC members may invest in early-stage opportunities alongside The GreenSky Accelerator Fund.
Recent Highlights
Pulse Industrial, a GreenSky Angels (GA) portfolio company that uses IoT and AI to reduce greenhouse gas emissions and improve safety in industrial plants, received $3.5 million in a new round of non-dilutive funding from Sustainable Development Technology Canada.
GA closed its fourth affiliated venture fund (The GreenSky Accelerator Fund IV), with more than $16 million to invest as a lead investor in early-stage deep technology companies in Canada.
In 2020, Arctic Wolf acquired GA's portfolio company RANK Software Inc. in a cash and share transaction. RANK developed an enterprise grade security analytics platform that provides real-time threat hunting and behavioural analytics powered by AI. Arctic Wolf raised $150 million in new funding, bringing the company's valuation to US$4.3 billion, and is planning an IPO later in 2022.
Wave Accounting
Providing financial services and software for small businesses. Wave Accounting exited to H&R Block for $500 million.
Rank Software
Rank Software recently exited to Arctic Wolf, one of the fastest-growing U.S. cyber-security companies now valued at more than $4 billion.
Cyclica Rx
This company integrates systems biology, medicinal chemistry, biophysics and machine learning to address challenging problems across the drug discovery life cycle.
Inquire about joining Greensky President's Club as an Angel Investor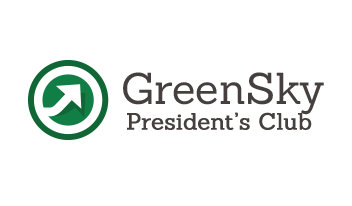 6 Adelaide Street East Suite 500
Toronto, Ontario
M5C 1H6
Size of Group
124
Number of investments made
114
Total dollars invested
$30.7 Million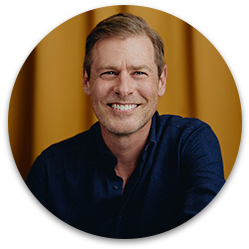 Greg Stewart
Managing Director
Prior to joining GreenSky, Greg was CFO of American Strategic Insurance, which had approximately $1B in revenue when it was acquired by Progressive Insurance in 2013. Prior to that, Greg was an Equity Analyst at Neuberger Berman.
Greg holds the unusual status of "Floridian who moved to Canada," initially to attend the Rotman School of Management. He was hooked by the excitement of being part of Canada's burgeoning technology community and has made Toronto his permanent home. 
In his spare time, Greg produces fictional feature films under the banner of Istic Illic Pictures, and documentary films under the recently incepted All Facts. His last film, White Lie, premiered at TIFF and was nominated for four Canadian Screen Awards, including Best Picture.
Interested in becoming an Angel Investor?
If the idea of joining a community of professionals and industry leaders, investing in innovating start-ups, and providing mentorship to promising entrepreneurs interests you, click here to learn more.