Capital Angel Network (CAN)
Catchment Area: Ottawa and Gatineau
Since its inception in 2009, 90 percent of the companies Capital Angel Network (CAN) has invested in are based in Canada's capital city. CAN is a group filled with long-standing industry experts with a commitment to help local business founders. "What's even more special is the commitment to women-led startups," says executive director Suzanne Grant. "For example, CAN's partnership in SheBoot — an Ottawa-based six-week bootcamp and 10-month support program that prepares founders to pitch their business and secure investment — highlights our commitment to uplifting women founders in the Ottawa startup ecosystem. The program is attracting more women entrepreneurs and women investors to CAN."
The group is also actively engaged with incubators and accelerators in the Ottawa area, and they host an annual mashup event that showcases the best of what their area has to offer.
Recent Highlights
CAN experienced record growth in 2021 — membership grew by 17 percent and women represented 20 percent of the membership. The group has a hard goal to move this to 25 percent in 2022.
The investment-readiness bootcamp SheBoot is keeping pace with CAN's success metrics, doubling up on impact. It includes 19 women tech founders of scaling Ontario startups and 20 women angels from the capital region.
Portfolio companies are diversifying and include regenerative medicine, wellness management software, reproductive health, green energy and agriculture technology.
Spiderwort Inc.
This company produces all-natural, plant-based biomaterials that have the potential to repair spinal cord injuries and promote healing.
The Growcer
Winner of SheBoot 2021, The Growcer empowers you to grow local produce anytime and anywhere with its hydroponic container farms.
BlueWave-ai
BluWave-ai aims to bring innovations in artificial intelligence, edge-computing and cloud-based super-computing to the world of distributed renewable energy.
Inquire about joining Capital Angel Network as an Angel Investor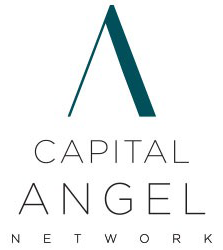 340 Legget Drive,
Kanata, ON
K2K 1Y6
Size of Group
62
Number of investments made
160+
Total dollars invested
$66 Million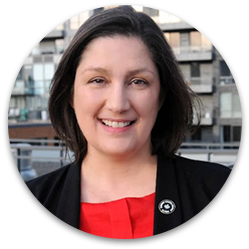 Suzanne Grant
Executive Director
Suzanne is a passionate champion for Canada's startup ecosystem connecting entrepreneurs with opportunities and capital. She is an advocate for the under-estimated and taking the path less followed. Suzanne is an experienced entrepreneur, having built multiple successful businesses in Canada and abroad.  She is a veteran having served as an engineering officer in Canada's  airforce and army and is currently Advisory Chair for the Youth Company and Principal of STEAM Suite.
Interested in becoming an Angel Investor?
If the idea of joining a community of professionals and industry leaders, investing in innovating start-ups, and providing mentorship to promising entrepreneurs interests you, click here to learn more.